Small woodlands, hedgerows, woodland features and even individual trees can be an asset on any farm. This article describes the benefits of creating new small woodlands, where they can best be sited and offers some advice on planning, layout and species. It focuses on small woodlands of a few hectares in size, say no bigger than five hectares.
Woodlands can provide a ready source of wood fuel for use in biomass boilers, enabling the woodland owner to effectively self-supply indefinitely. Where the woodland owner self-supplies, it is possible to save up to 80% on their heating fuel costs.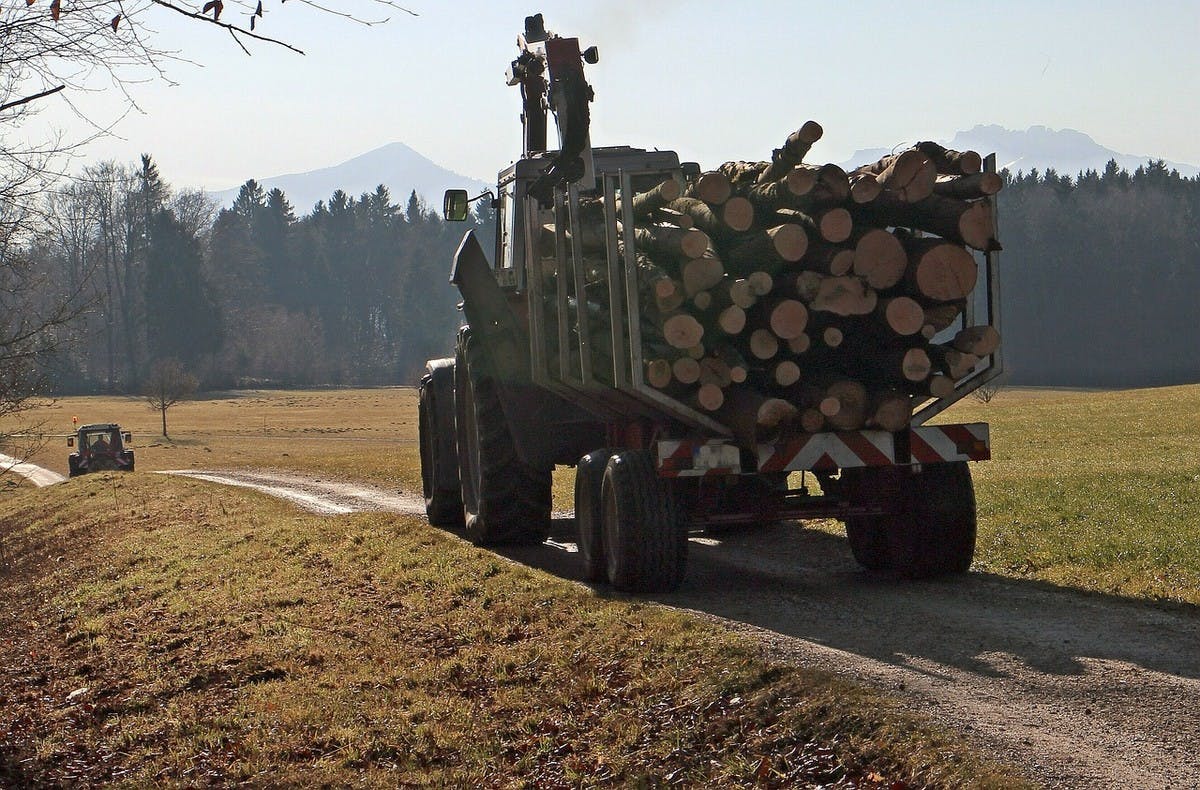 Once the wood is seasoned (one year for softwoods, two for hardwoods) a contract wood chipping machine can then process 15-20 tonnes an hour, generating wood chips for use in a biomass boiler. When compared to bought in wood chips at £120-140 per tonne, it is then possible to get wood fuel for roughly £20 per tonne.
With the recent surge in installations of biomass boilers, wood fuel is becoming the catalyst for woodland owners to bring their woodlands back into management and this delivers a range of benefits to the farmer, beyond keeping them warm at a fraction of the price of heating oil.
Increasingly, woodlands are also being used to provide and direct access through farmland and to act as buffers to increase biosecurity. Even avenue, individual marker and hedgerow trees can add to the experience of the landscape, and help guide the visitor. Well placed woodlands can also enhance wildlife habitats and collectively form networks of woodland that allow plants and animals to expand their existing habitat.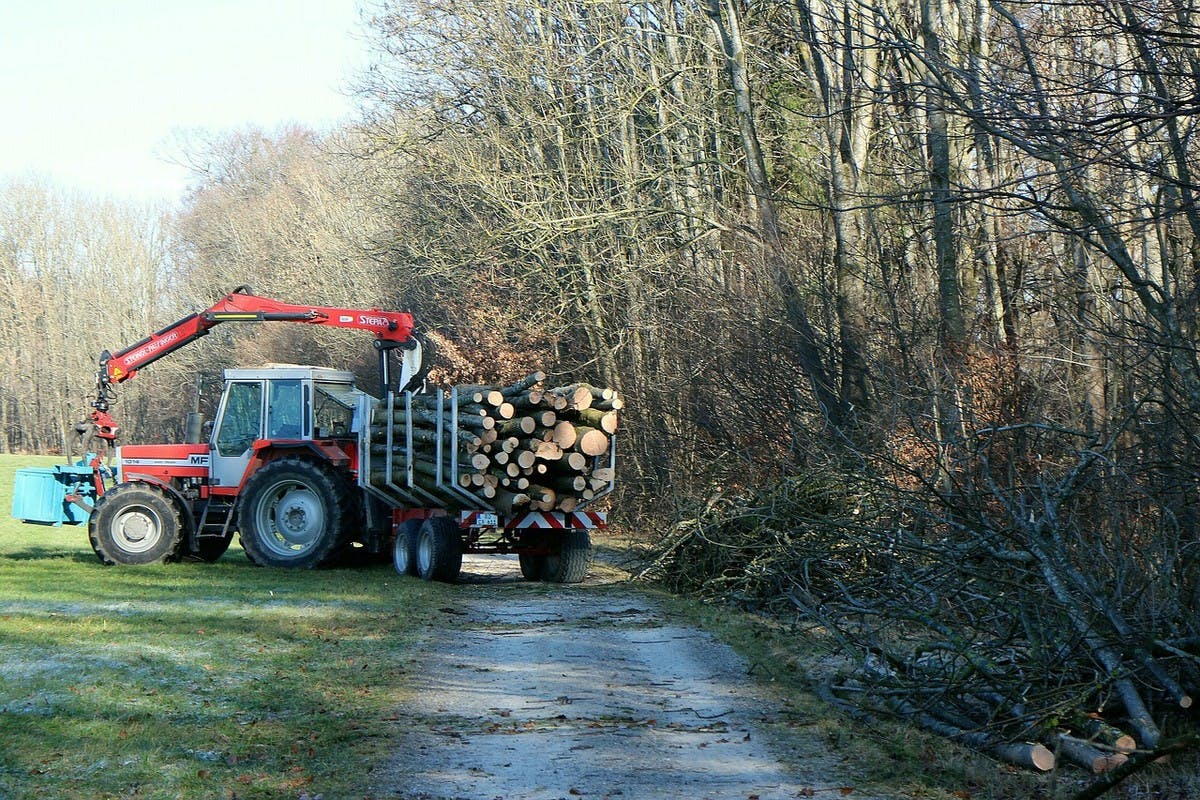 Small woods on farms should be seen as practical additions to the farm infrastructure. They can provide shelter, shade and a setting for farm buildings. They can also reduce wind-borne soil erosion and help reduce both the amount and rate of runoff into watercourses, thus contributing to flood prevention measures in susceptible areas.
Usually, woodlands are particularly useful because they are multi-purpose. A single woodland can often meet many objectives, and with careful management, those purposes can change over time. The adaptability of woodland and the many uses it can be put to over its lifetime is a potentially valuable addition to any farm.
Examples of the many different uses of small woodlands include:
Screening unsightly buildings and activities
Hiding buildings or structures from view for security purposes
Reducing noise and headlight glare from road traffic
Creating a setting for new development
Increasing the value of a property
Separating farm activities from more publicly accessible activities
Providing autumn colour
Framing a view
Stabilising river banks
Preventing erosion and the runoff of pollutants into watercourses
Creating dappled shade for river fish and pond life
Sheltering and directing public access
Creating a landscape feature, such as an avenue or roundel
Shading and sheltering farm roads
Managing stock movements
Providing shelter for stock
Reducing wind-borne soil erosion
Creating new wildlife habitats
Linking existing wildlife corridors
Providing game cover
Providing fire wood, twiggy plant sticks and pea sticks
Providing a habitat for edible plants and fungi, such as wild strawberries and brambles
Creating shelter for free range chickens, ducks and geese
Creating an orchard