Treco's first UK installation of the Guntmatic PRO range of up to 1MW wood chip and wood pellet biomass boilers, launched only a month or so ago is now well underway! With Guntamatic having won the Energy Genius 2014 Award, which is being presented at the Energie Sparmesse, this amazing new product is going down a storm!
The project, being installed at a large poultry farm includes 4 x 199kW boilers installed in series, feeding four large 5,000 litre buffer tanks. Each boiler is fitted with a 2.5m auger to ensure as large a fuel store as possible and to minimise the amount of fills per year.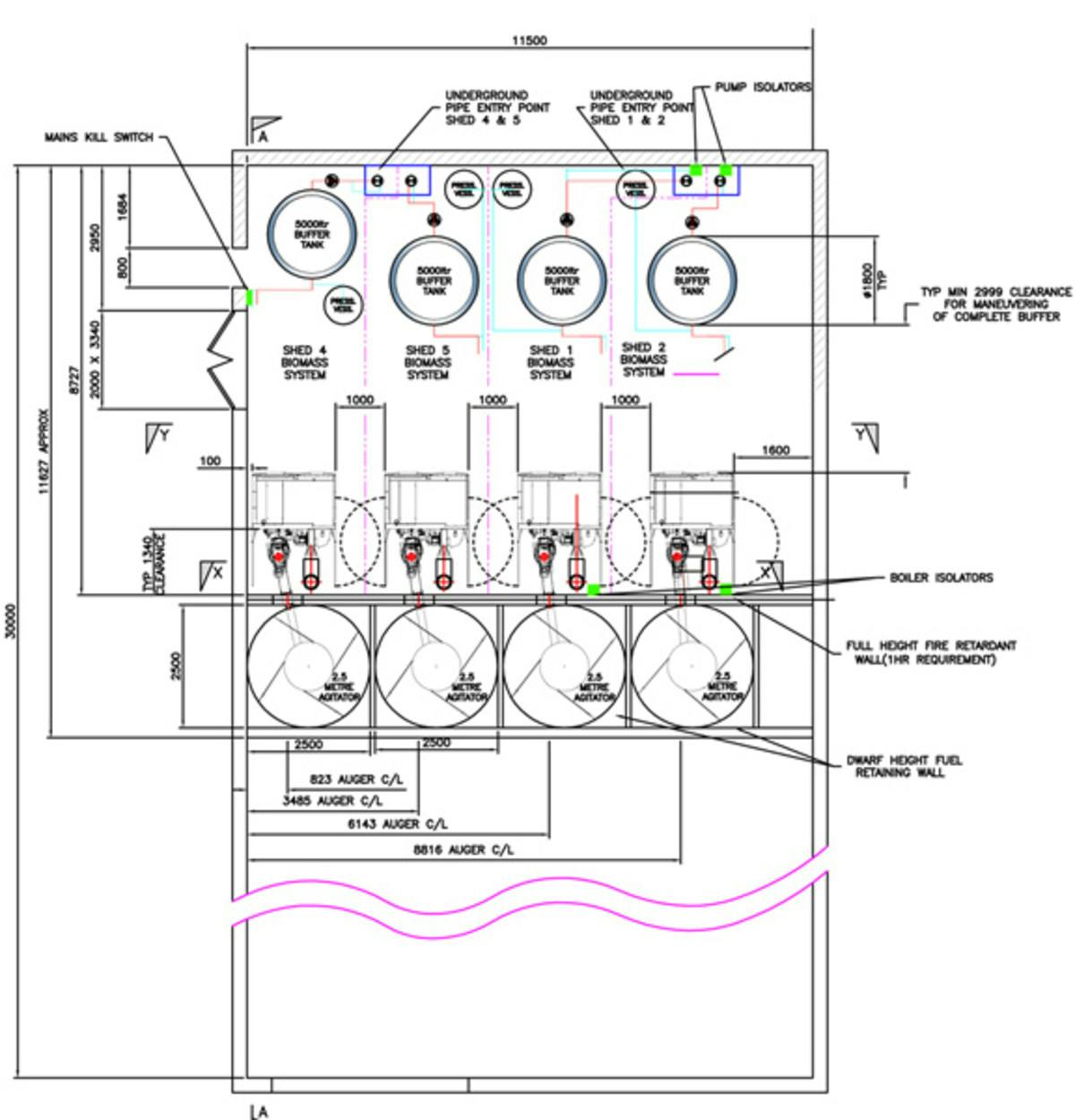 The project will see the roll-out of two Guntamatic PRO boilers, to serve 2 sheds initially. During the initial phase, Treco have been contracted to supply and install the initial 2 x 199kW Guntamatic Pro Boilers (one to feed each shed), and 2 x 5000 litre Buffer Vessels (one to feed each shed) into the plant room plus all associated pipe, fittings and accessories including Auger and Agitator Feed System.
The client will be be applying for Renewable Heat Incentive accreditation, with each 199kW boiler attracting RHI payments in the region of £24,488 a year, for the next 20 years. Once the whole project has been installed and commissioned, the owner could make £97,952 overall a year, which we understand will go towards reducing the poultry farm's input cost and increase their margin per bird. Take a look at Treco's commercial RHI calculator to find out how you can also benefit from making the switch to biomass.