Guntamatic won the prestigious 'Energy Genius' award for the PRO series of up to 1 megawatt biomass boilers last week.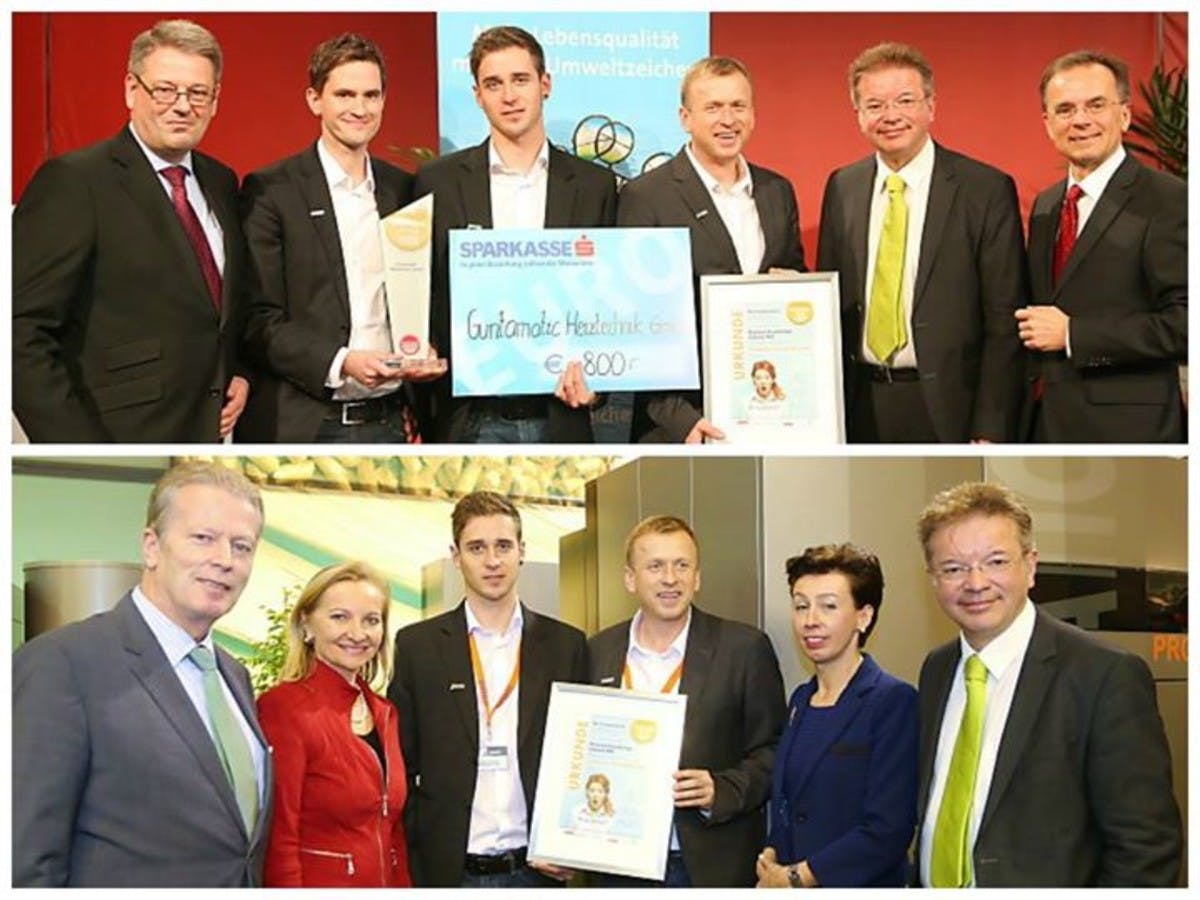 The photo above shows the award being presented to them by the Austrian Agriculture Minister Andrae Rupprechter, Economy Minister Reinhold Mitterlehner, Rudolf Anschober, Energy Commissioner Gerhard Dell and Member of Parliament Doris Schulz.
The award is a great way for the company to celebrate 50 years of manufacturing biomass boilers, along with all of their own components. Please see the video below to find out more.