Five months has whizzed by quicker than we had expected. Think it's just what happens when you're busy having fun – and by golly, we've been having it in the truckloads! After all, you know what they say about 'all work and no play', don't you? We take the motto very seriously mind you.
And in all the fun we've been having, we completely forgot to update you with what's happening. Although some of you who follow us on Facebook and Twitter were always in the know, weren't you? You should show off that smug look on your face right now. Wear it with pride, my friend, wear it with pride.
Right, so a quick lowdown to those completely lost. Keep up, because I won't be repeating myself. We sold lots of biomass boilers, organised our biggest first logistical event across the UK with our beloved sister company, Rainbow (and what a feat it was too), sold more boilers, attended a very successful event in Glasgow, saw some new and familiar faces, made more friends than the pages in our phone book, did I mention we sold lots of biomass boilers, and had some priceless memories to pin on our mental scrap book.
What? After all I had to say, you're more interested in finding out about the UK tour? Well, if you flounced over to Rainbow, I am sure they'll be bragging all about it. Plus, after 3 weeks on the road, I can hardly muster up the energy to relive all the excitement again without losing the plot like a kid in a candy shop. Instead, I am keen to talk about our event in Glasgow because our May began with this bang specifically.
The All Energy team made the best decision when they moved the venue from Aberdeen to Glasgow. Oh the difference the change in location made. Phil Spence and Kirstie Allsopp certainly knew what they were talking about, didn't they?
We were already impressed with the sheer size of the event hall and the calibre of exhibitors around us, and then the doors swung open… Well, we've seen nothing like it! With the sheer amount of people walking through the doors you'd think Mahiki had upped and moved to Glasgow SECC for two days. We felt like we were in a bee hive during the Queen Bee's meal time, and by golly she was hungry. A continuous stream of people wanted to see and be seen near the bus, in the bus, on the bus and with our overflowing warm hospitality, they thought they were at The Ivy. I can see why we were confused for The Ivy with our fluorescent green canopy towering above all.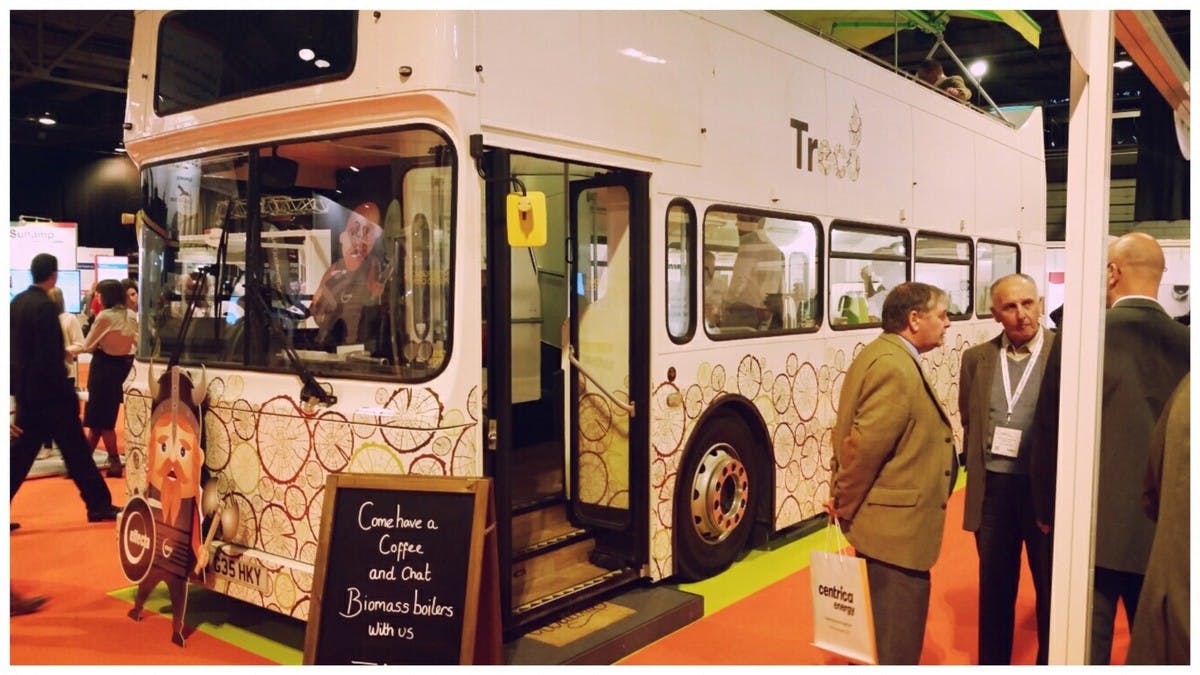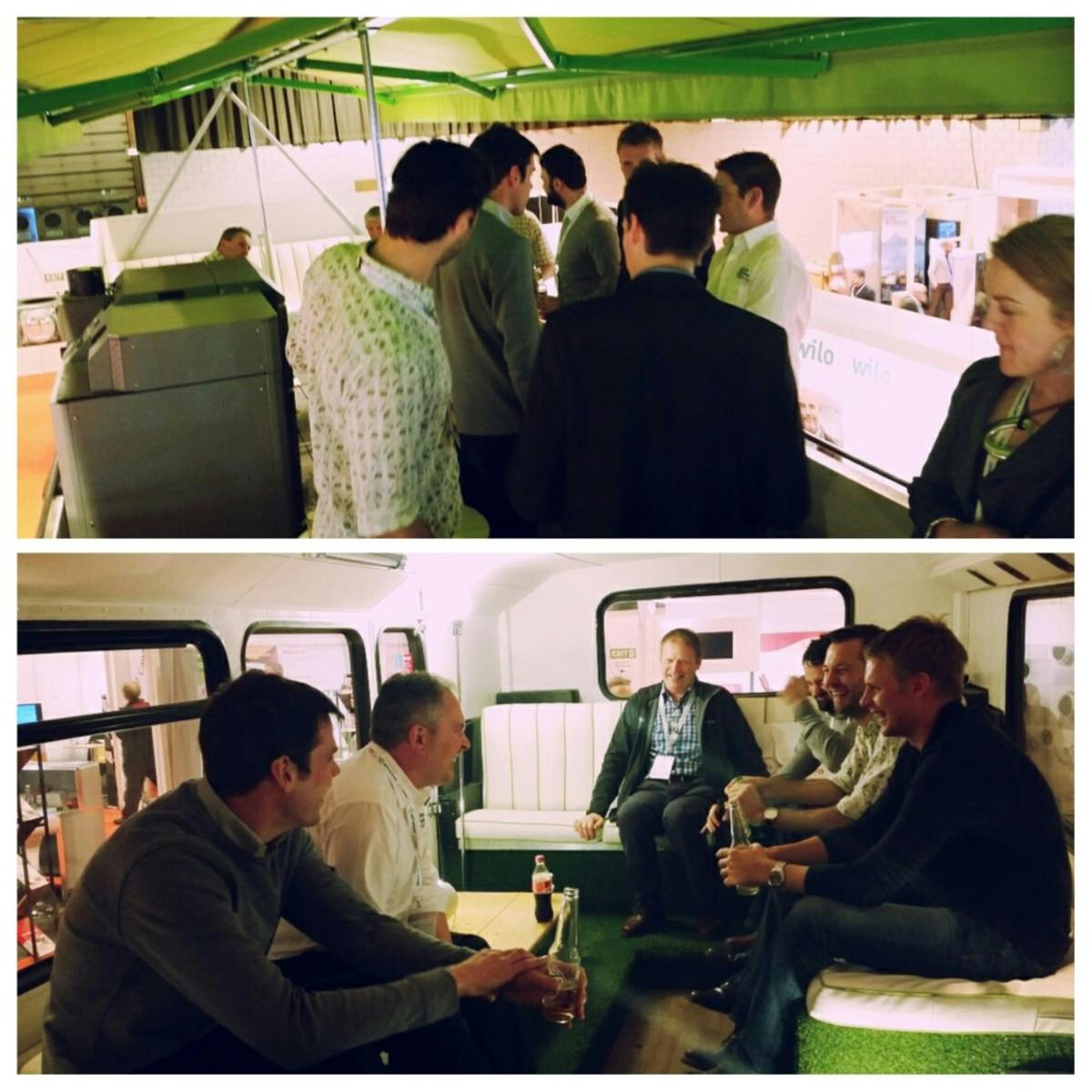 Just when you think the event can't possibly get any better, there was the Giant Networking Event across the River Clyde from the SECC. All everyone needed by then was three whole floors of hundreds of amazing interactive science exhibits to play with at the Glasgow Science Centre. Oh the fun we had, it certainly brought the kid out in almost everyone; some more than others – I'm naming no names but I know you know I know who you are...
I just have to thank the lovely people at Reed Exhibitions for not only organising an amazing event, but also continuously going out of their way to help beyond the call of duty. You know who you are *big large grin* so thank you from the bottom of our hearts…
After two whole days at the All Energy, we were completely shattered but still smiling. We just couldn't help it, we had lots to smile about as the event's success surpassed all our expectations. It was an excellent, exhilarating and electric time. So much so, we've cleared our diaries to ensure we're back, larger than life on May 4-5, 2016.
If you missed this year's All Energy, I bet you're kicking yourself now; and so you should! Don't make the same mistake next year, will ya. You won't forgive yourself, and neither will we.