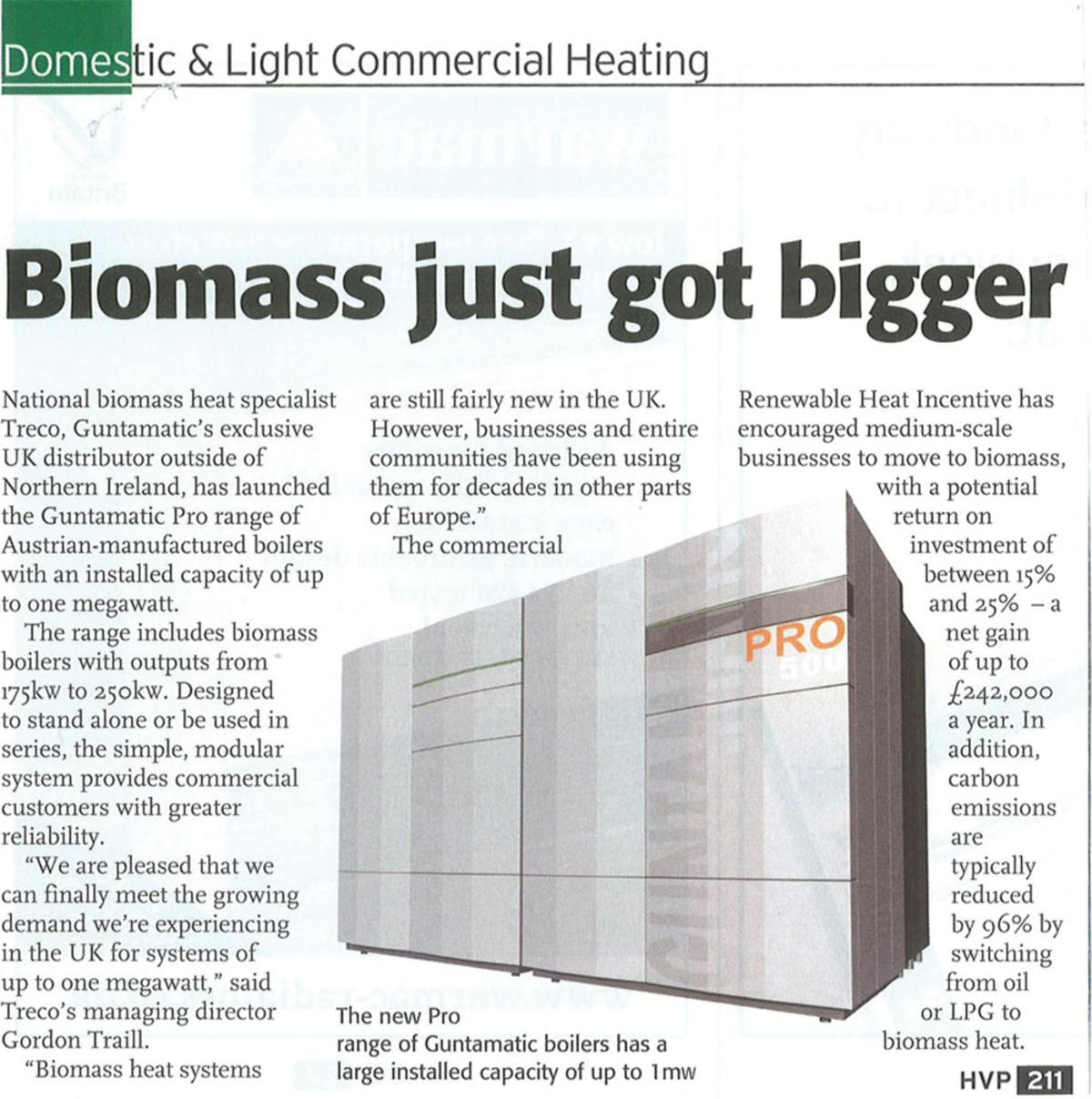 Following the launch of the new Guntamatic PRO range of up to 1MW biomass boilers at the end of 2013, we are pleased to see a feature in Heating, Ventilation and Plumbing Magazine's January issue.
The Guntamatic PRO is a range of versatile, high efficiency biomass boilers which run on ENPlus 1 or 2 wood pellets or G30 and 50 wood chips.
The range offers heat outputs from 175kW-250kW with a single unit. The Guntamatic PRO therefore complements and extends the high quality and successful Guntamatic range of biomass boilers, giving Treco a range of solutions from 7kW to 1MW.
Treco has fitted over 600 biomass boiler heating systems nationwide in the UK since inception in 2005. The launch of this new range takes us further into the medium commercial biomass sector, defined by the Renewable Heat Incentive as 200-1,000kW.