This weekend saw Treco, Rainbow Heat & Power and Wye Valley Energy take a number of their partners to Oktoberfest, Munich. This year's Oktoberfest drew in a staggering 6.3 million visitors who drank close to an eye watering 6.4 million litres of beer!
Treco weren't the only ones attending Oktoberfest, over the weekend, Usain Bolt and Tina Turner were also seen enjoying the atmosphere. Unfortunately the group didn't spot any celebrities, although this could be more from a lack of memory after consuming so much beer!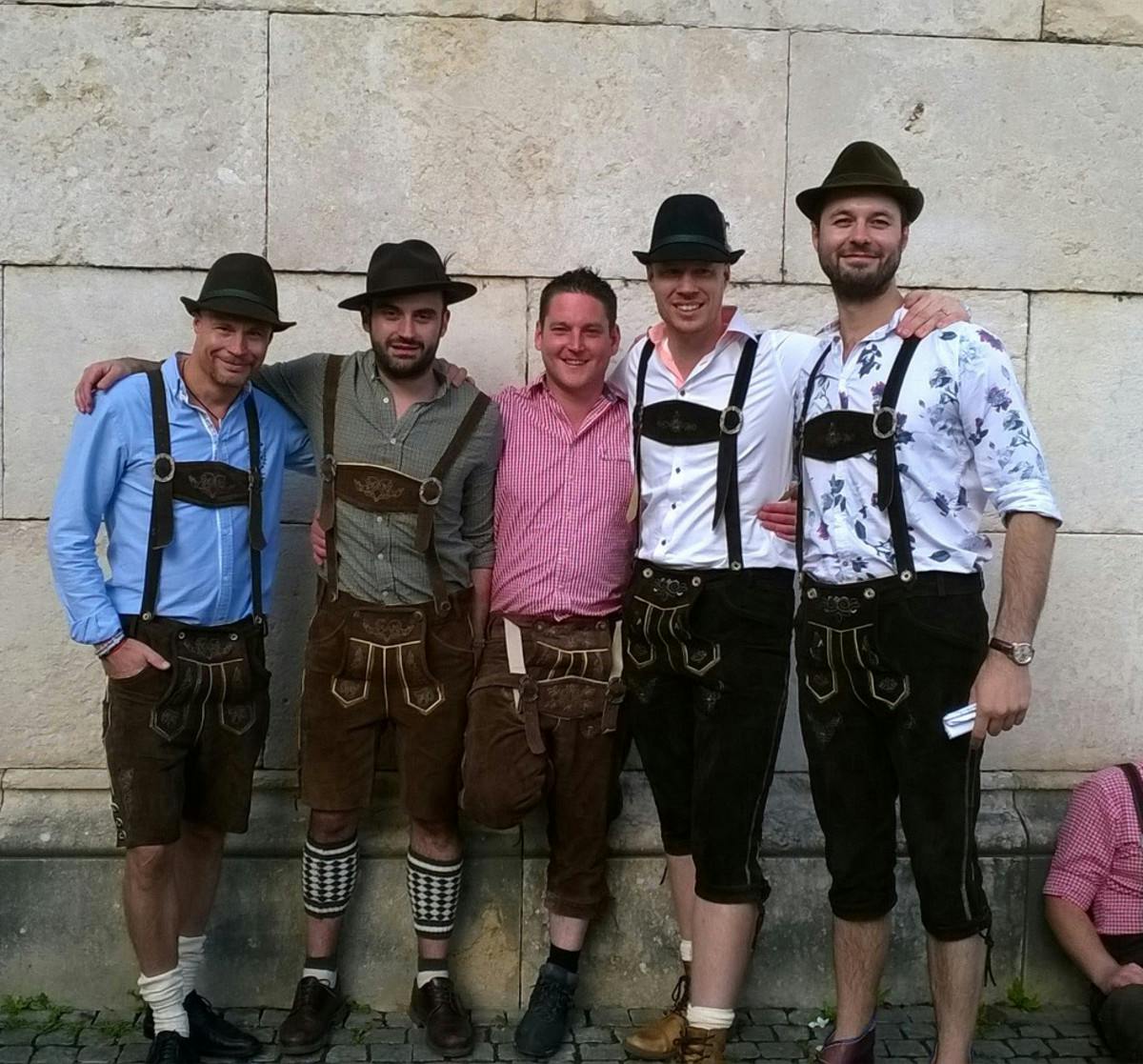 Left to right:
Eric Andersson (Effecta); Dale Roberts (Sales Director, Treco); Ashley Stokes (Technical Director, Wye Valley Energy); Hannes Andersson, Export Manager (Effecta) and Ben Bevan (General Manager, Rainbow Heat and Power).
Treco would like to thank all the partners and customers for making it such a great weekend including Rainbow Heat and Power, Wye Valley Energy, McComish Property, Dunster Heat Limited, Cruden Renewable Energy Solutions and Maden Eco.