Today is most certainly one of those days that the heavens open, letting rays of sun filter through to cover the land and you can almost hear the sweet sounds of 'Hallelujah!' It's a day to rejoice, folks!
The good news will be filtering through the industry as you read this but we were too excited to wait for it to make its rounds.
Crops for Energy (C4E) and Farm Energy Centre (FEC) have joined forces to operate a new scheme called the Sustainable Fuel Register (SFR). This exciting scheme will now allow the tens of thousands of tonnes of previously unavailable biomass to be used in Renewable Heat Incentive (RHI) accredited projects. If you're unsure what this means, just take it from us that this is a long-time coming and possibly the best news we could receive on this cold, bleak morning.
I'm sure you are already familiar with the long-standing Biomass Suppliers List (BSL), which allows users of wood fuels to easily comply with the RHI. However, there has not been a scheme available for users of non-woody fuels where compliance with the RHI can only be demonstrated by self-reporting which is not only expensive, but also time consuming.
According to a statement released by SFR, Kevin Lindegaard of C4E had this to say about the scheme: "We have created a simple and affordable scheme for users based on financing through user subscriptions scaled to take into account quantity of fuel produced, traded or consumed."
Fuels covered by the list include miscanthus grass, straw, grass, bracken and food wastes (such as used coffee grounds). In order to help to reduce the amount of straw, and other residues, either being exported for a low price or discarded, SFR will now provide additional routes to market for these products.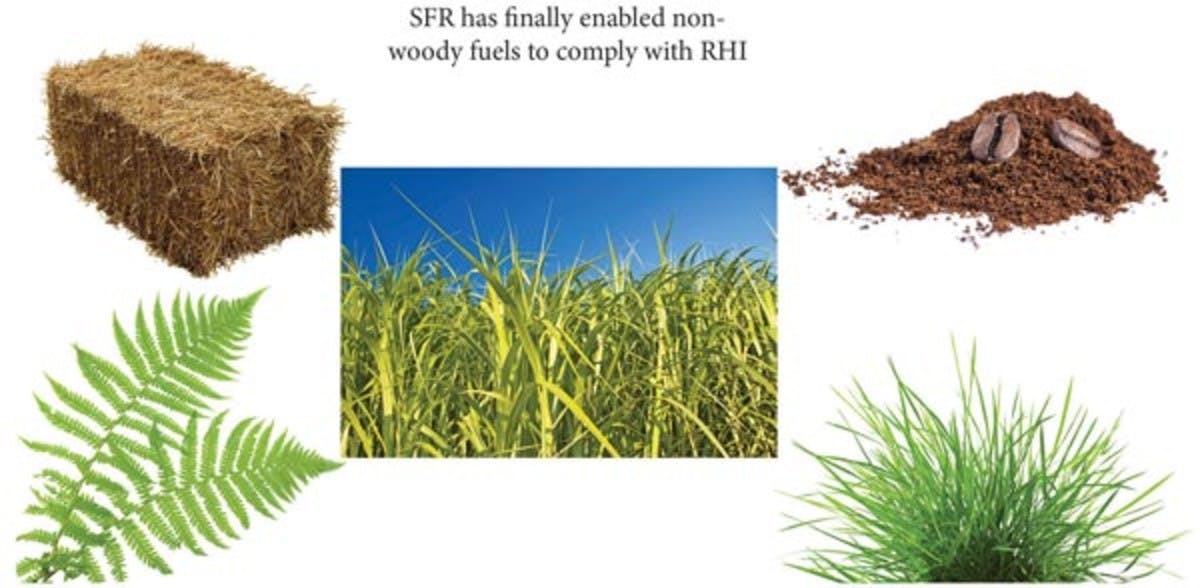 In the same statement a DECC spokesperson said: "The SFR will minimise the administrative burden on both RHI participants and fuel suppliers. This industry-led approach demonstrates the maturing market for biomass fuel and will play an important role in ensuring the continuing success of the RHI scheme."
According to Jonathan Scurlock, of the National Farmers Union (NFU): "The NFU believes firmly that all solid biomass fuels, whether from woodland or agricultural land, should be treated on a level playing field in order to maximise the opportunities for British farmers and landowners. Since last year's introduction of fuel sustainability reporting, we have strongly supported FEC and C4E as having the right competencies to operate a more comprehensive Sustainable Fuel Register."
SFR will officially be launched on February 10th at the Energy Now event in Telford International Centre. We were already looking forward to the event as it is our first event of 2016, but now we're just over the moon to be able to be there at the same time and place as the launch of such a scheme that will change the face of the industry.