Where oh where has time flown to?! We can't believe it's nearly the end of March. More importantly, we can't believe that it's nearly time for our second event of the year. This time (sort of) next month we'll be where all the cool people will be hanging out for the day - at the Renewable Energy Marketplace (REM); only the south west's largest renewable energy event at Westpoint in Exeter.
I'm sure you would've already heard about our humble bus? Whatdya mean you haven't heard?! It's only a nothing-short-of-incredible, fully 'pimped out' double-decker bus aka mobile embassy aka show-stopper. You would really have to see it in person to believe it because you'd so get it if you got on it. Geddit?
We might even bring it to the event just to show it to you in person because we're nice like that. To ensure you're in the cool dudes by the time you arrive, I'll show you what everyone might just be talking about. Y'know, so you don't feel left out.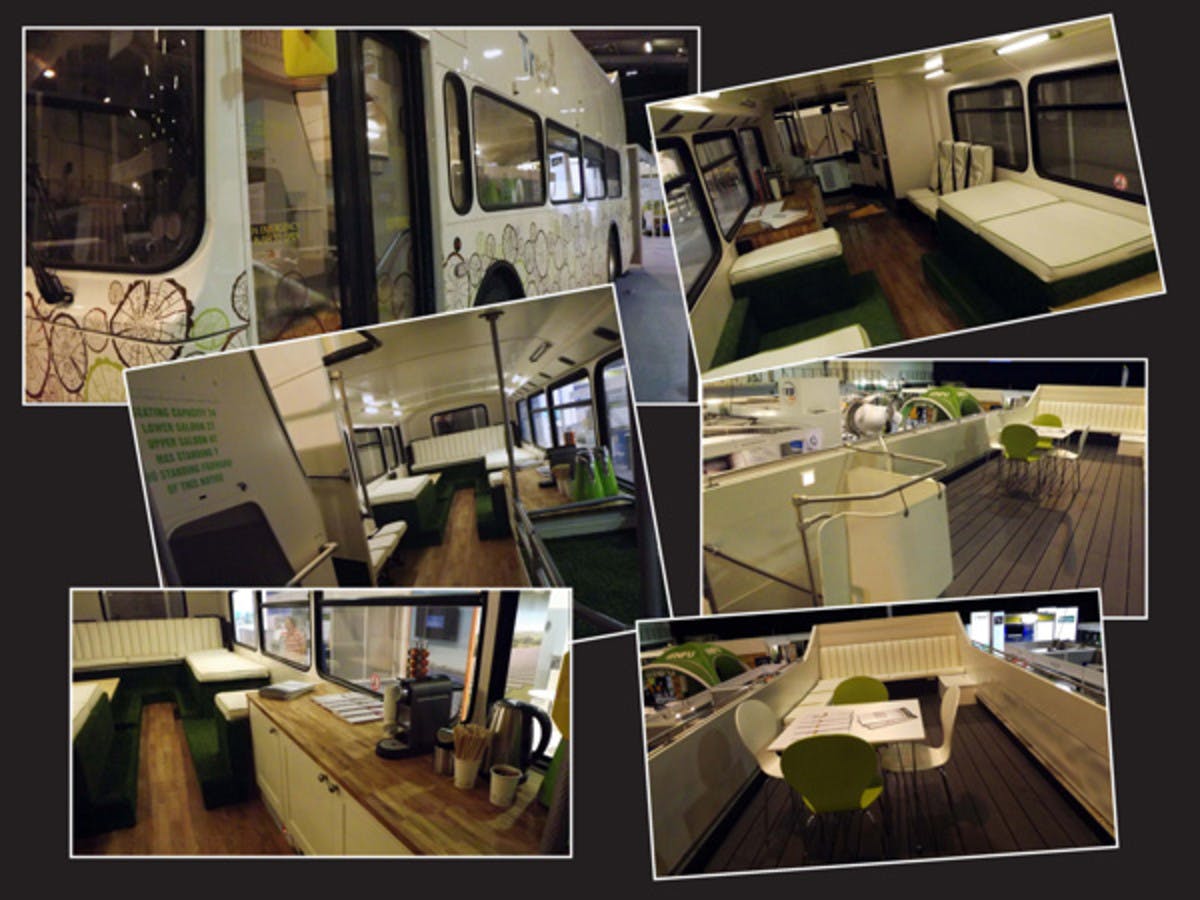 Last year's REM event saw us showcasing our new Guntamatic PRO range of industrial biomass boilers which are available from 175kW to 1,000kW, running on either wood chips or wood pellets. We had a tremendous response to this boiler range from our customers that we even installed our first industrial biomass boiler system this time last year.
The roadshow will be part of the dedicated Renewable Heat Zone which will also cover the commercial opportunities on offer following the new tariffs and technologies Ofgem recently announced for the non-domestic RHI.
The south west is still among the best performing regions in the UK for renewable heat. REM is a great opportunity to find out more about how renewable energy can not only help you save money on your energy bills, but also make money from incentive payments whilst significantly reducing your CO2 emissions.
Do come down and see us, even if to just check out our lovely bus and rest your legs. If you somehow fail to notice the double-decker bus, then find us at stands S4-S6 – yes, stretched out across all three stands!