Lew Moor Farm
Devon Farm self supplies biomass fuel, saves up to 80% on their fuel costs and gains RHI accreditation
Key Facts
Location
Okehampton, Devon
Project included
Guntamatic 50kW Powerchip boiler system including flue and thermal store
Client managed
Distribution pipework including internal connections to heat exchangers
Building a high specification, custom-built boiler house & fuel store
Fuel consumption
Approximately 12 tonnes of wood chips per annum
Fuel cost saving
Wood chips up to 80% vs heating oil.
CO₂ saving
Approximately 11 tonnes per annum vs heating oil
RHI payments
A project of this size would gain approximately £5,500 every year for 20 years, index linked to inflation
Total project cost
£50,000
ROI
6-7 years. (Combining RHI income & fuel cost saving)
It is important to produce good quality wood chips using well-seasoned wood. Badly knotted sections and small diameter pieces tend to twist in the chipper and produce long shards which can block the auger. Using my own woodland and hedgerows, I can select and season the right feedstock to give me best results
Overview
Lew Moor Farm consists of a redeveloped farmhouse replacing an existing derelict building as part of a self-build project. The house incorporates the latest energy efficiency measures, including underfloor heating.
With a significant area of woodland and hedgerows surrounding the farm, the owner was keen to be self-sufficient in wood fuel. The client has also been developing hedgerows for use as woodfuel and has been laying hedgerows for this specific purpose.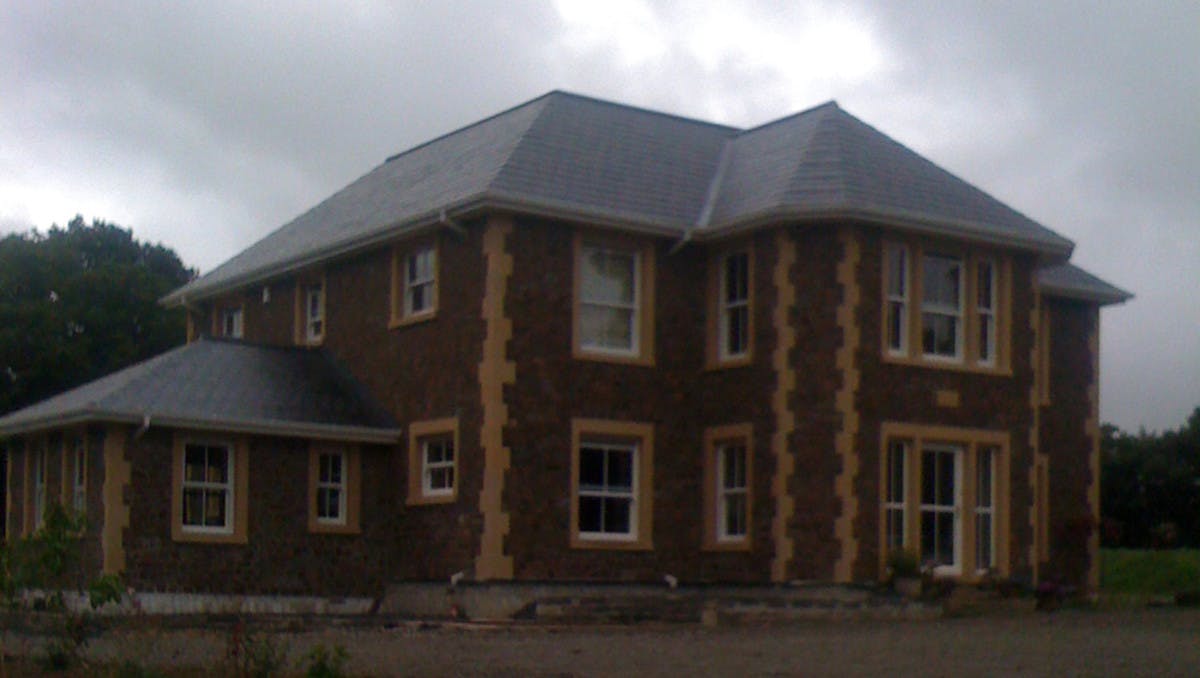 The challenge
The client wanted a system to provide heat generated from a biomass boiler fed by self-supplied fuel. The heat would need to distributed through underground main to new-build energy efficient house and office with underfloor heating.
Our custom solution
A 50kW Guntamatic Powerchip boiler was fitted in a new build boiler room with a circular fuel store supplying heat via underground heat main to new build main house and business office.
More details on this specific biomass boiler used on this installation can be found on the Guntamatic Powerchip page, with further details of our entire range available through the biomass boilers page.
The incentive
As well as fuel cost savings of 50%-80%, the installation at Lew Moor Farm is accredited into the Renewable Heat Incentive and the client is now receiving payments. A project of this size would gain approximately £5,500 every year for 20 years, index linked to inflation. The 20 years of RHI payments and the fuel cost savings make the project both sustainable and financially viable.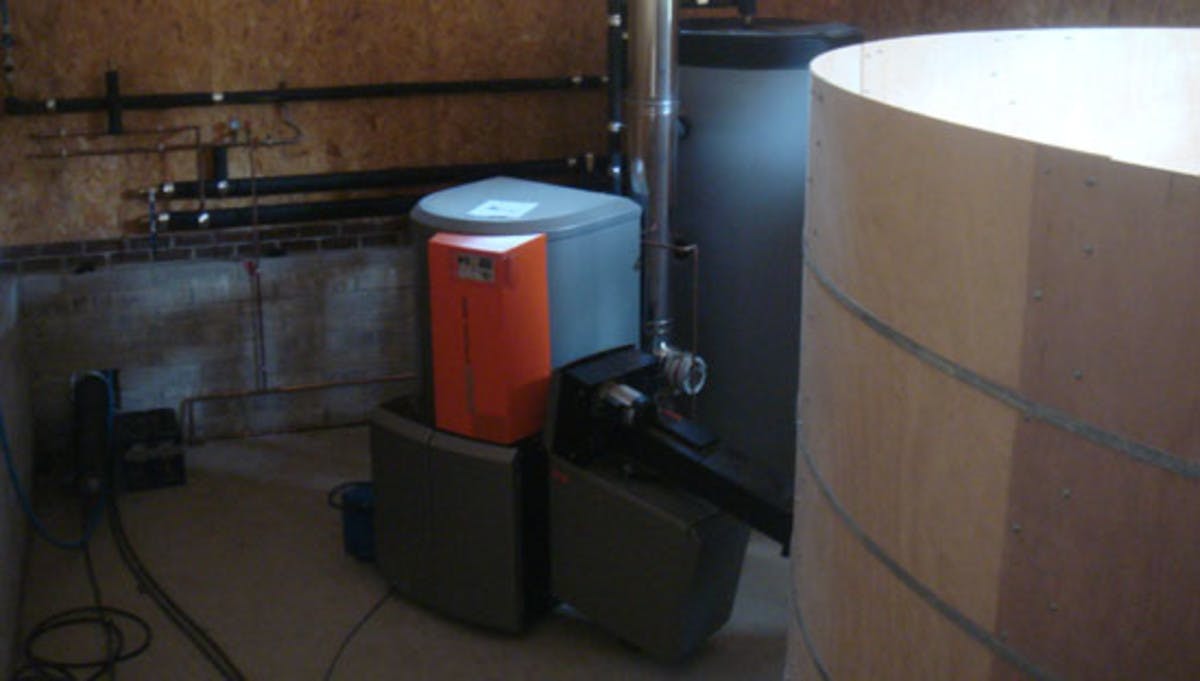 Project summary
The client was responsible for the construction of the boiler house and fuel store. Treco installed and commissioned the biomass boiler, working with the client's heating engineer to connect to the
current system.
The project included;
Turnkey solution with project management.
A top of the range 50kW Guntamatic Powerchip biomass boiler
A fully automated fuel delivery system.
4m agitator allowing 30m3 of fuel storage to minimise the number of fills per year.
Circular fuel store.
A 1,400 litre thermal store.
High efficiency, low energy modulating main system pump.
60m of twin underground pre-insulated pipe.
2 x class 2 RHI eligible ultrasonic heat meters complete with certification.
Full assistance with RHI application including schematic drawings.
Commissioning, programming and end-user training.