Cofton Holidays, the multi award-winning holiday park near Dawlish, South Devon, has taken its green credentials to new heights with the launch of a state-of-the-art biomass hub that will provide heat and hot water to Cofton's 4,800 sq ft leisure and dining complex, cottages, and shower blocks.
* Part of the park's popular new swimming pool and spa complex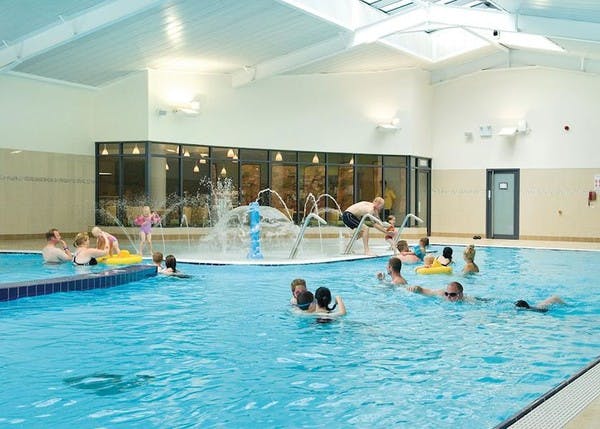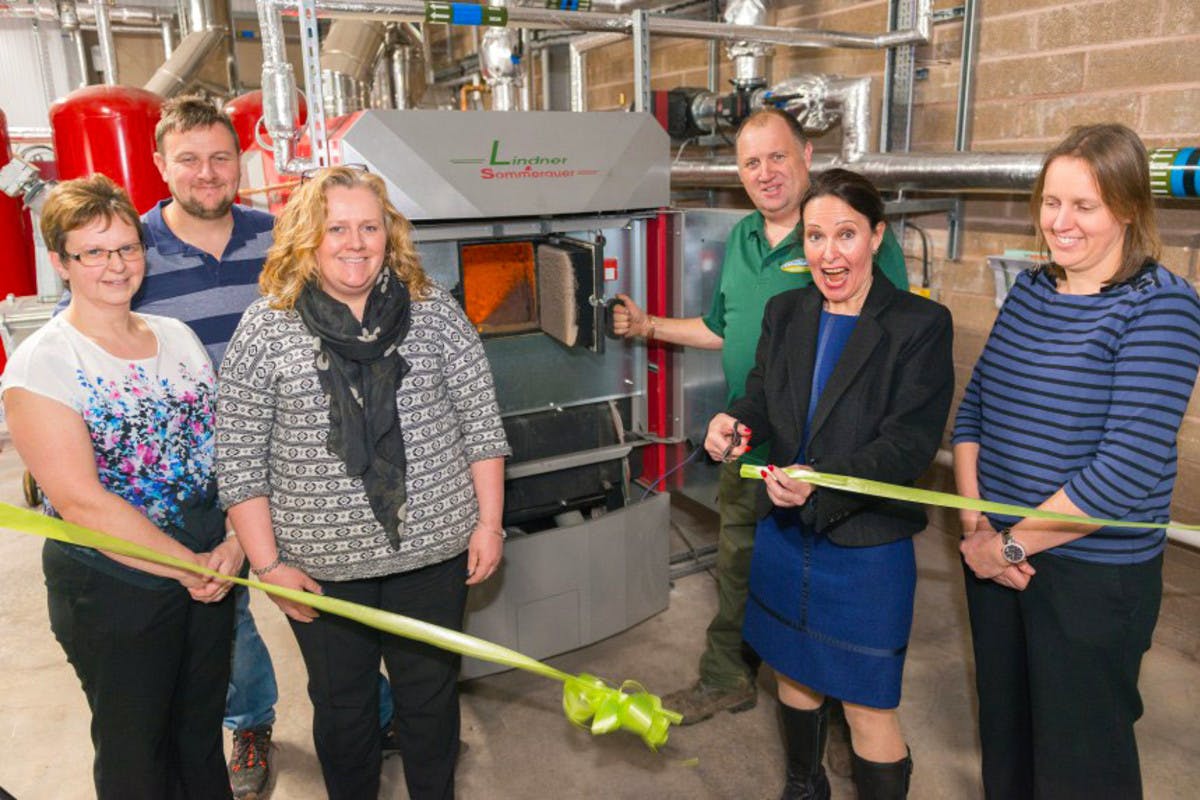 Officially opened by Anne Marie Morris, MP for Newton Abbot, Cofton's biomass hub is the largest of its kind in Devon, and is expected to produce on average 1.9 million kWh of energy that will constantly charge four 5,000 litre thermal stores of hot water, heating its indoor pool, cottages, outdoor pools during the summer months, 24 showers and Cofton's amenity blocks.
Funded by a half million pound loan from Natwest Bank and installed by Devon-based Treco, the four new biomass boilers and district heating solution means that multiple locations across Cofton can be heated from the one hub.
Saving around 40% on Cofton's existing annual fuel bill the new boilers, which burn locally sourced wood chip, are set to not only cut CO₂ by at least 750 tonnes per year, but to provide pay back on the installation costs in under five years, aided in part by the government backed  Renewable Heat Incentive (RHI) scheme.
Commenting on the new biomass boiler hub, Chris Jeffery, director at Cofton Holidays, said: "Here at Cofton, we're surrounded by an amazing natural habitat, which we've nurtured over the years resulting in numerous conservation awards including over 15 years' of Gold Awards from the David Bellamy Conservation Award Scheme.
"Each year we challenge ourselves to be part of the environmental solution rather than the problem. That's why we've introduced green initiatives such as compostable Vegware at The Swan Pub, a 30kW solar panel system on our pool hall roof and our new biomass hub and district heating system, which has been installed by the fantastic team at Treco, who also assisted with the planning application, making the entire project possible."
Commenting on the ceremonial unveiling of the hub Anne Marie Morris, Member of Parliament for Newton Abbot said: "Cofton Holidays has been a leader in the field of green initiatives and sustainability for a number of years, and so it is heartening to see that they are once again investing not only in their future, but all our futures, using technology that will significantly cut Cofton's impact on the environment."
Rufus Bellamy, head of the David Bellamy Conservation Award Scheme and national adviser on conservation and environmental management to the British Holiday & Home Parks Association, said: "We're delighted to hear about Cofton Holidays' latest green initiative. Over the years they've introduced some great schemes to improve and enrich the environment. The introduction of the new biomass boiler hub demonstrates once again their ongoing commitment to increasing their use of green energy sources and to improving sustainability on site."
* A picturesque fishing lake on the park is much admired by visitors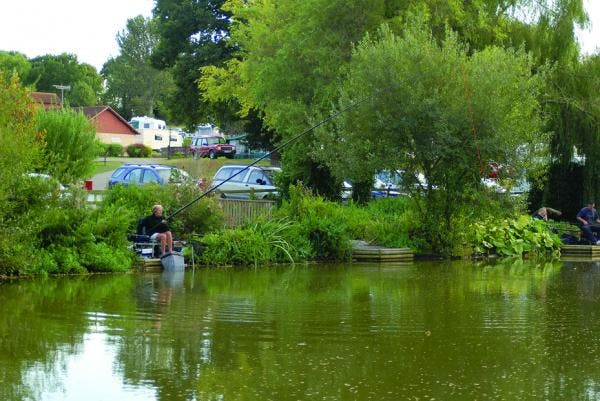 Daniel Messenger, project manager for Treco, commented: "We are delighted Cofton Holidays appointed Treco to oversee the biomass heating system. With reduction in carbon emissions becoming more and more important to businesses both large and small, it was a great opportunity to be involved in a local scheme of this scale.
"The project centred around the replacement of a series of individual fossil fuel boilers, all of which were replaced with a central wood chip boiler system, which comprised three Lindner and Sommerauer 250kW boilers, all housed in a state of the art boiler house. The site's existing biomass boiler was relocated to this building, providing the site with one central biomass hub.
"With CO₂ savings of over 750 tonnes annually, and fuel sourced locally from sustainable forestry, the scheme helps both national carbon reduction targets and supports local jobs.
"As the central boiler house is located some distance from the holiday complex, the heating water is distributed through 1,300 meters of highly insulated underground pipe, linking the main leisure complex including indoor pool and restaurants, six cottages, four shower blocks and the laundrette.
"While installing a biomass system is fairly straightforward, the linking of the numerous buildings, with various heat requirements and differing uses from pool heating to space heating, showers to launderette requires careful calculation, and it is very satisfying to see the system operate exactly as modelled!
"It has been a pleasure to have the opportunity to work with a local business which places as much importance to conservation and the local environment as financial reward."
Cofton Holidays is set in 80 acres of parkland with miles of nature trails and cycle paths. Guests have access to an on-site complex with steam room, sauna, gym, restaurant, pub, fitness studio, soft play area, pool tables, an entertainment zone and heated indoor pool.  Outside facilities include a playground, sports wall, woodland adventure area, outdoor pools and five well-stocked coarse fishing lakes.
Cofton provides a host of free daily activity clubs for children including forestry adventure and skills, sensory play times for toddlers, scavenger hunting, music, games, face painting, circus skills, pantomime and a family sports day. These clubs run from Easter through to the end of October.
* Top picture shows (left to right) Lynda Jeffrey, Chris Jeffery (Cofton director), Roger Jeffery (Cofton director), Helen Scott (Cofton director), Anne Marie Morris, MP for Newton Abbot, and Mellony Kirby (Cofton director).