Depending on the building or part of the building that you plan to convert, there can be a range of considerations. These may include some or all of the below, although there may be unique factors depending on the site.
Distance from boiler to fuel store.
Distance to other buildings in a district scheme.
Proximity to living or working space.
Ease of fuel loading and vehicle turning space.
Waterproofing, insulation, ventilation and moisture.
Planning permission
Are you in a Smoke Control Zone?
Fire retardance to comply with Building Regulations Document J or your insurance policy
Fire safety and building security.
Space requirements for equipment, fuel store, maintenance and servicing.
Structural factors such as maximum weights on floors and internal structures.
Access to electrical and water services.
Flue requirements e.g access to outside termination heights to conform to building regulations.
Frost protection.
Unique site conditions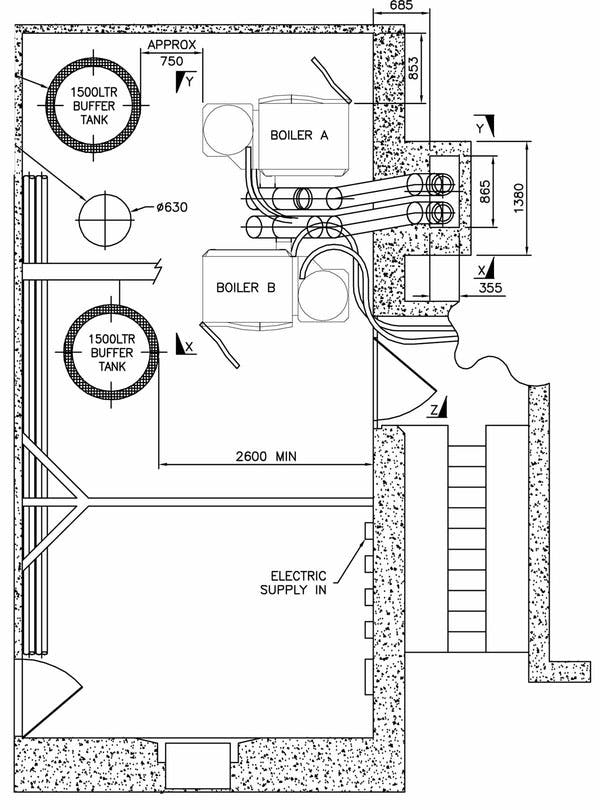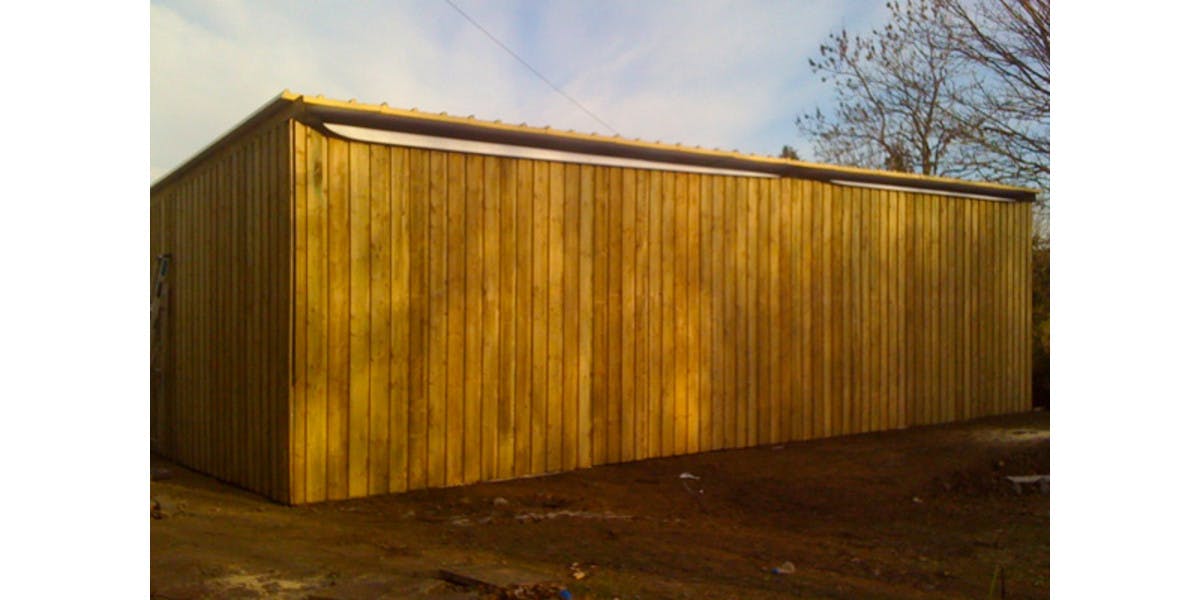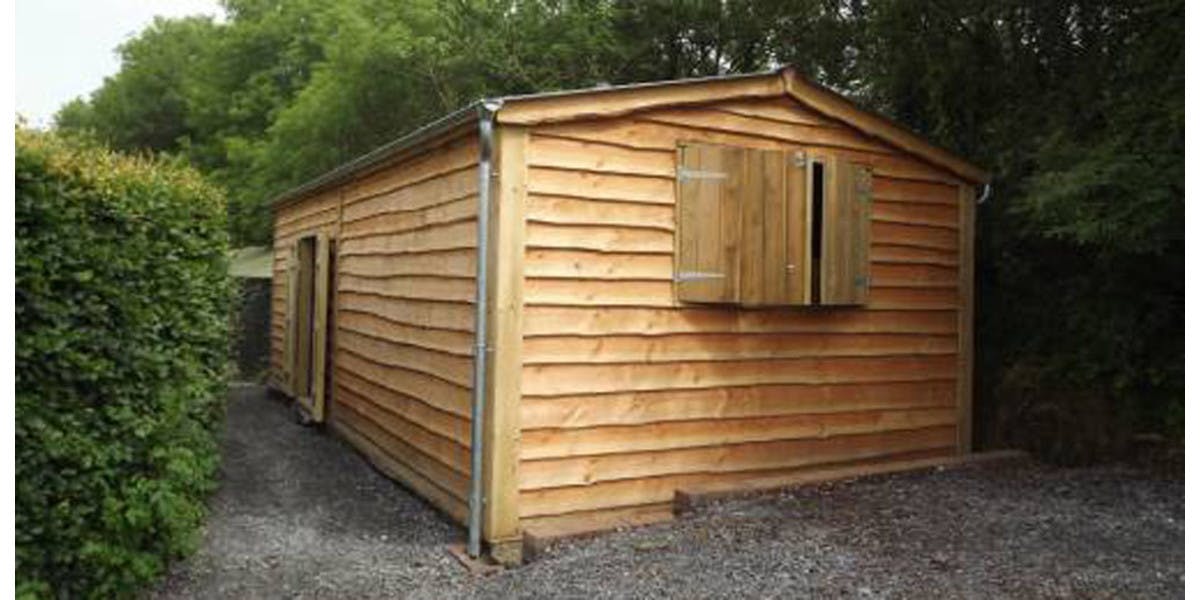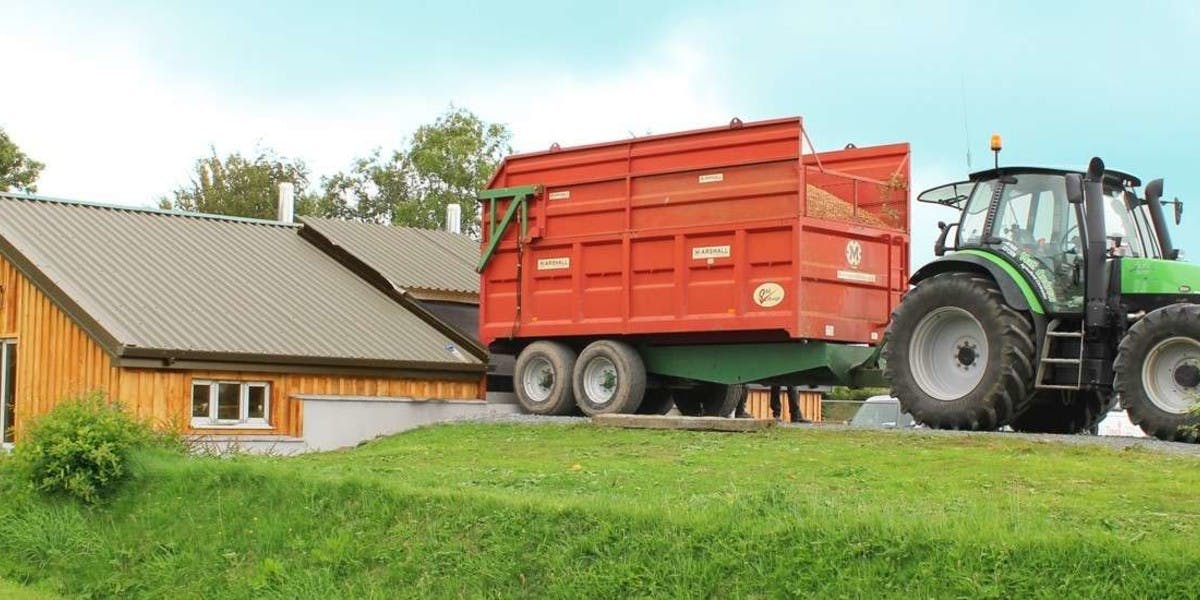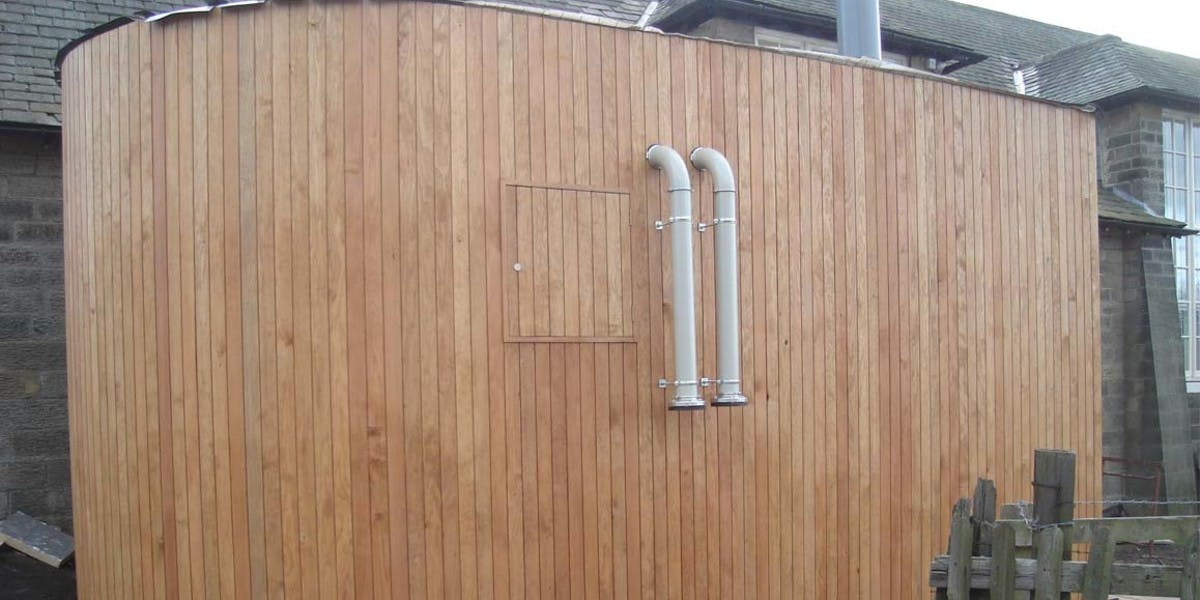 Considering your plant room or building?
We can supply and install your entire biomass system
Containerised boiler house solutions
Treco's containers are built around a modular design and offer high structural strength and durability. They are delivered pre-fitted with the biomass boiler, fuel store, flue system, buffer tank, expansion vessel, system pumps, all components and pipework.
Alternatively, they can be supplied just to contain a fuel store or just to house the boiler. All electrical connections are also pre fitted along with lighting and Treco's containers can include single to three phase converters, where required.
Heat meters can also be pre-configured compliant with RHI scheme requirements and installed ready to use. We can also supply a range of optional extras including external doors and sliding roof panels to enable fuel deliveries to be tipped directly inside.
Alternatively, we can supply vacuum tubes for taking wood pellet deliveries or wood fuel can be contract chipped directly inside. Treco's containers can also be supplied with the internal space and external walls pre-painted with a range of colour options, with hard wearing 3mm checker plate floors.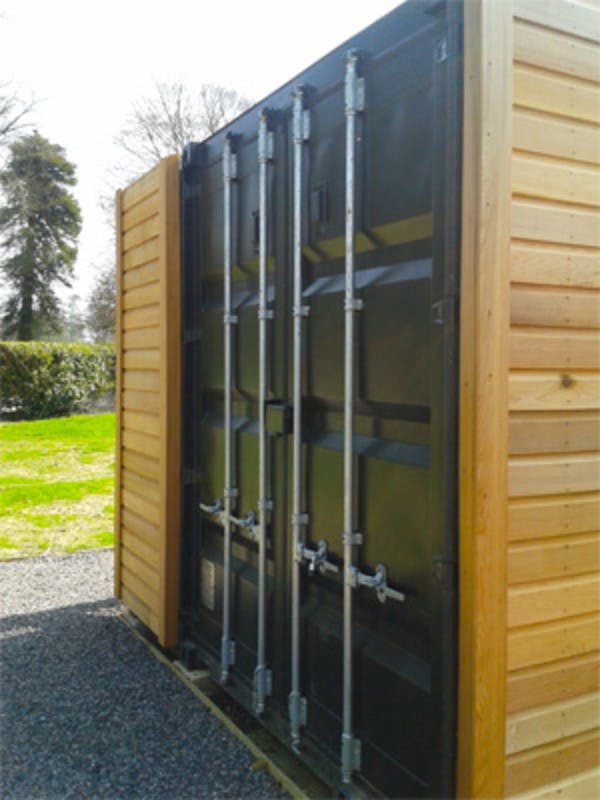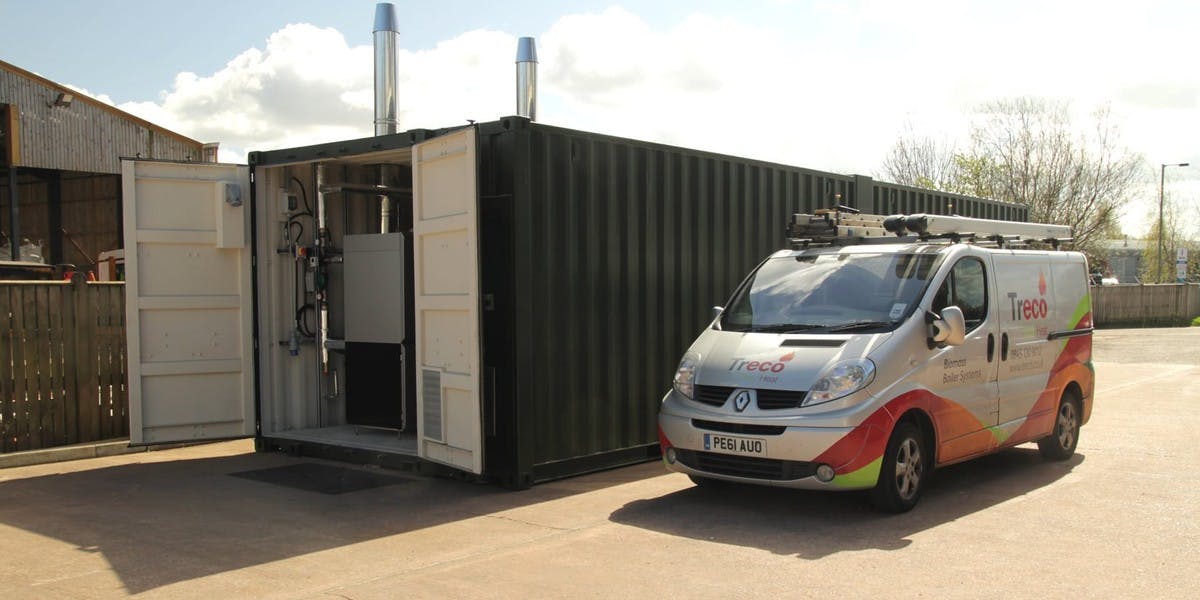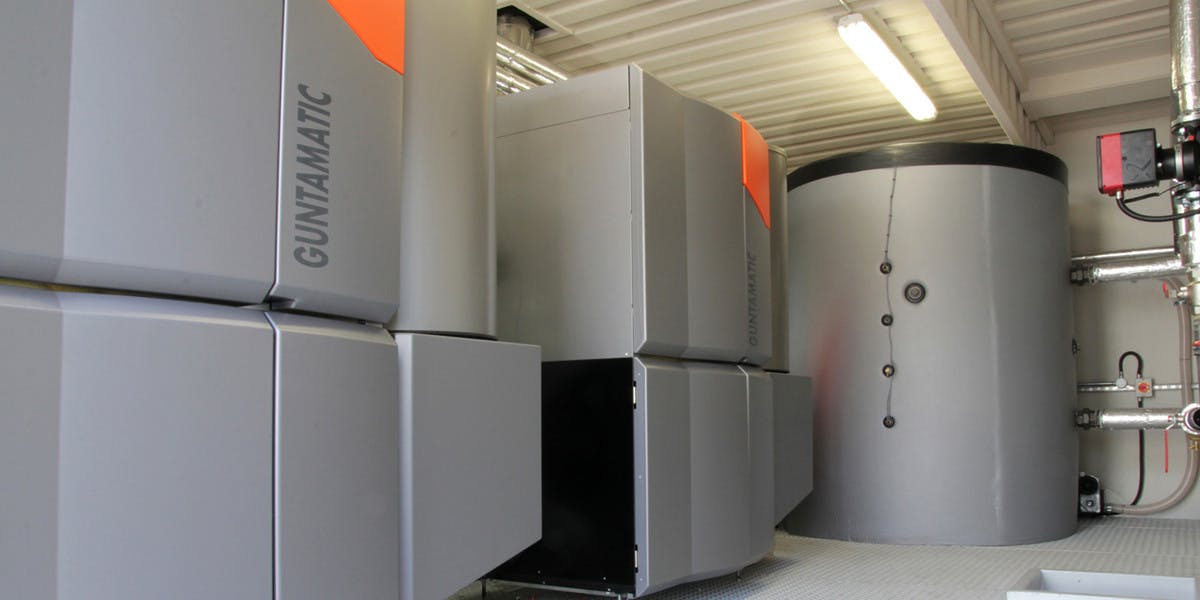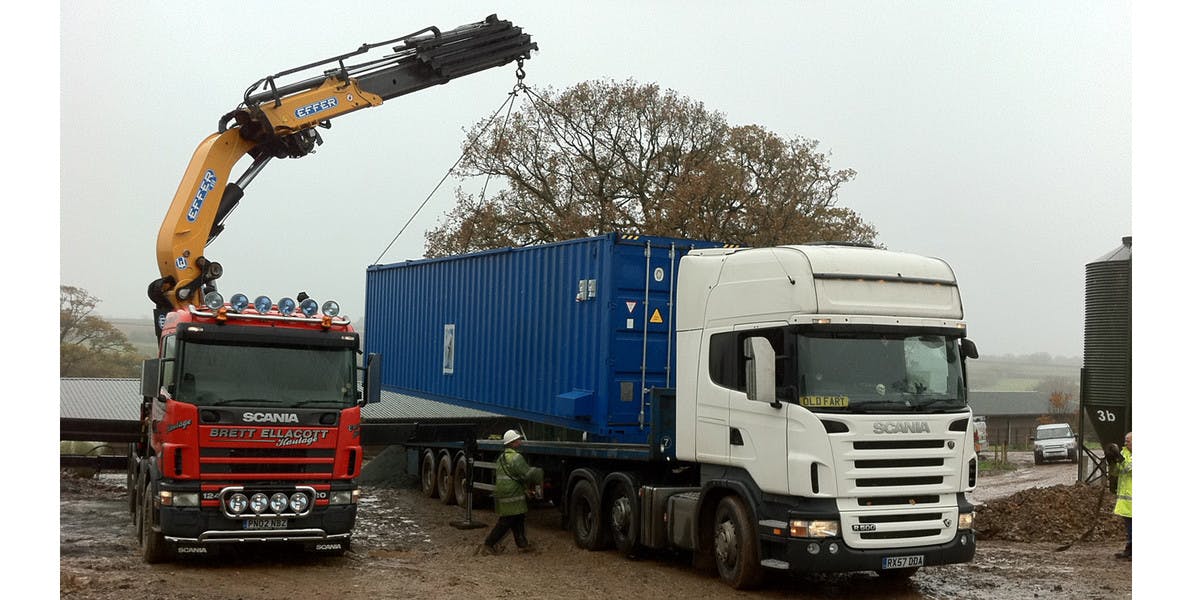 Containerised, converted building or custom build?
Talk to us for sound advice on your biomass project