Friar's Carse Hotel
Wood pellet biomass boiler replaces oil heating system and gains RHI accreditation
Key Facts
Location
Dumfries, Scotland
Project included
Guntamatic 198kW Biocom boiler system including two 1,500 litre thermal stores
Distribution pipework including internal connections to heat exchangers
Fuel consumption
Approximately 54 tonnes of wood pellets per annum
Fuel cost saving
Wood pellets 20%–40% vs heating oil
CO₂ saving
Approximately 54 tonnes per annum vs heating oil
RHI payments
A project of this size would gain around £22,000 every year for 20 years, index linked to inflation
Total project cost
£110,000
ROI
4–5 years ROI combining RHI income & fuel cost saving
Downloads
This is the second biomass boiler heating system we have purchased from Treco. As well as a well designed system, appropriate to our needs, we have always found Treco's project management to be excellent.
Overview
Friars Carse is a 19th Century country house hotel. It has 21 bedrooms and three self catering cottages set in a 45 acre estate with its own woodlands. The original 'Frierskerse' was established as a friary back in the 13th century, close to today's 'Friars Carse'. The hotel is licensed for weddings and also as a venue for corporate functions.

The challenge
Having successfully managed a previous installation for this client, Treco were invited to quote for a second system. The brief to Treco was for the design, installation and maintenance of a highly efficient and fully automated biomass heating system.
It would need to run on wood pellets and supply the hotel's total heating and hot water needs. The biomass boilers would need to fit into the basement, replacing the existing and inefficient oil fired boilers.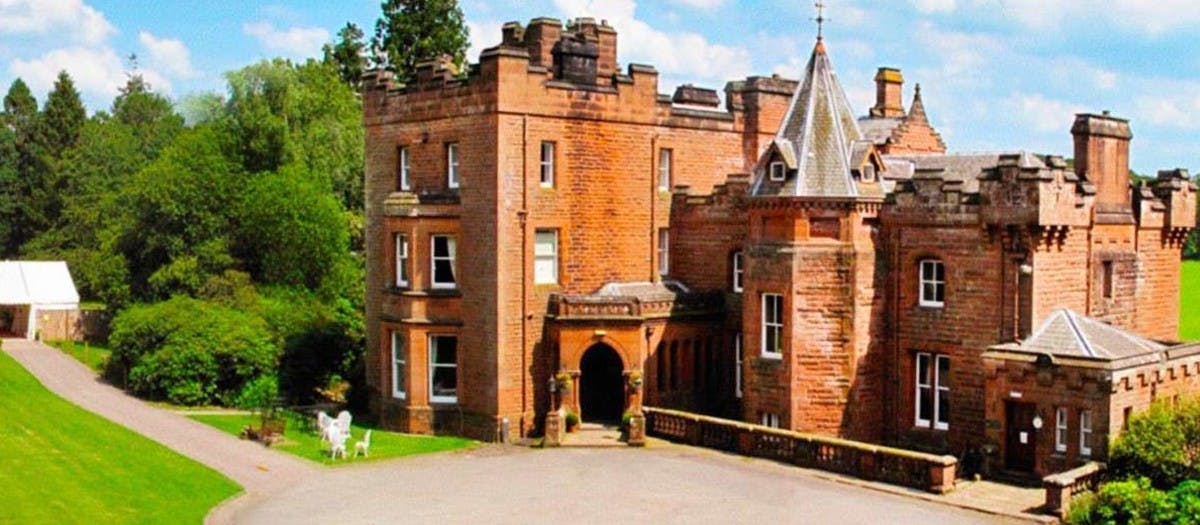 Our custom solution
Treco installed and commissioned the biomass boiler, working with the client's heating engineer to connect to the current system.
Two top-of-the-range 99kW Guntamatic Biocom biomass boilers in cascade.
Biomass boiler linked to existing heating and hot water system.
2 x 1,500 litre thermal stores.
4m agitator and 4m auger to enable a large fuel store to minimise fills.
Fully automated fuel delivery system.
High efficiency, low energy modulating main system pump.
1 x class 2 RHI eligible ultrasonic heat meters complete with certification.
Heat Interface Unit and heat exchanger assemblies.
Full assistance with RHI application including schematic drawings.
Commissioning, programming and end user training.
More details on this specific biomass boiler used on this installation can be found on the Guntamatic Biocom page, with further details of our entire range available through the biomass boilers page.
The incentive
The significant biomass fuel cost savings of 20%–40% when using wood pellets and the CO₂ reduction of around 54 tonnes per annum compared to heating oil (according to the Biomass Energy Centre), makes this a valuable investment.
In addition, Friars Carse Hotel would also receive a significant financial benefit in the form of Renewable Heat Incentive (RHI). A project of this size would gain an approximately £22,000 every year for 20 years, index linked to inflation.
The 20 years of RHI payments combined with the fuel cost savings make this project both sustainable and financially viable. This also means that it will only take about four to five years before they have fully accrued the capital cost.