South Petherton Hospital
Biomass heating system delivers 25% fuel cost savings and up to 96% reduction in CO₂
Key Facts
Location
South Petherton, Sommerset
Project included
2 x Guntamatic Powerchip 99kW biomass boilers, in cascade
Runs on wood chips or wood pellets
Supplies 50% total heating needs of 24-bed community hospital
Full service and fuel supply contract
Fuel consumption
Approximately 130 tonnes of wood pellets per annum
Fuel cost saving
Around 20-40% on pellets vs heating oil
CO₂ saving
Approximately 134 tonnes per annum
RHI payments
A project of the size would gain approximately £33,000 per annum for 20 years, index linked to inflation.
Total project cost
£150,000
ROI
4-6 years (combining RHI income & fuel cost saving)
Downloads
"We were very pleased with the straightforward advice, the level of service we received from Treco and the depth of their installer's technical knowledge. Post installation support has been excellent, Treco are always quick to respond and the Guntamatic boiler system continues to perform well."
Overview
Somerset Primary Care Trust hoped to protect itself from rising fossil fuel costs and to contribute to NHS targets of reducing CO₂ emissions by 30% by 2015.
The Trust specified a low carbon heating solution for this 24-bed hospital, including a state-of-the-art, multi-fuel biomass boiler system in a high-specification, bespoke boiler house. The system would need to provide half of the hospital's heating needs, whilst offering a fuel cost saving over fossil fuels and a minimum 30% reduction in CO₂.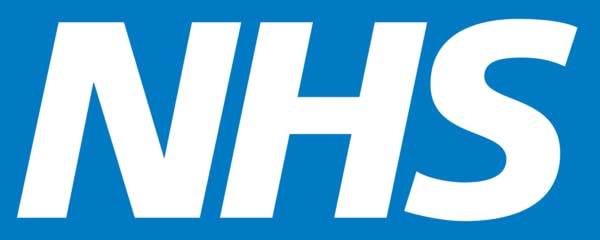 Our custom solution
Treco installed two top-of-the-range, fully automated, 99kW Guntamatic Powerchip biomass boiler systems in cascade. We also supplied and installed the system in a new bespoke, high specification boiler house, including two fuel stores with automated fuel level sensors.
Fuel supply & maintenance contract
The installation is supported by Treco's servicing, breakdown cover and maintenance contract, tailored to the Trust's specific needs. This includes three full servicing visits and removal of ash six times a year. All parts and labour required for servicing and routine maintenance are included, along with a fuel supply contract for 130 tonnes of wood pellets a year and a two-year warranty.
Solution snapshot
Treco's complete installation, commissioning and maintenance service included:
Two cascaded, top-of-the-range, fully automated, 99kW Guntamatic Powerchip biomass boilers
A new, bespoke, high-specification boiler house
3,000 litre thermal store
Multi-fuel requirement met; burns wood chips, pellets, grain or miscanthus
Two fuel stores with automated fuel level sensors
Self-cleaning moving step grate system improves efficiency and allows the boiler to cope with a wide variation in fuel quality. It also means that the boiler can switch between fuel types via a touch screen control panel, without the need for engineering works
Automated adjustment to variable heat loads; modulation from 22% to 100% capacity at 96% efficiency, reducing fuel consumption
Auto-ignition & de-ashing into two separate containers
Combustion efficiency measured by lambda probe
Fuel and maintenance contract with Treco, including servicing and ash removal
More details on this specific biomass boiler used on this installation can be found on the Guntamatic Powerchip page, with further details of our entire range available through the biomass boilers page.
The incentive
As well as significant fuel cost saving, the Trust now has the opportunity to apply for inclusion in the Renewable Heat Incentive (RHI). This will enable them to gain payments per kWh of renewable heat generated and used by submitting meter readings to Ofgem. A project of the size would gain approximately £33,000 per annum for 20 years, index linked to inflation. These payments and the fuel cost savings will mean that the entire project will be not only environmentally, but financially rewarding.
Please note: To protect client confidentiality, any figures mentioned are based on the average of several typical projects of this size and all financial information is not specific to this project or case study. Current information on RHI payments is correct at the time of publication and should be used for guidance only, not to be considered a guarantee.