St Bride's Community Centre, Scotland
Scotland's first community-owned biomass district heating scheme
Key Facts
Location
Edinburgh, Scotland
Project included
Guntamatic Powerchip 150kW biomass heating system, in cascade
Runs on wood chips
Replaces heating oil
Supplies heating to three separate buildings
Fuel consumption
Approximately 58 tonnes of wood chips per annum 
Fuel cost saving
Around 40%–50% vs heating oil 
CO₂ saving
Approximately 55 tonnes per annum vs heating oil
RHI payments
A project of this size would gain approximately £16,500 every year for 20 years, index linked to inflation
Total project cost
£155,000
ROI
5–7 years (RHI income & fuel cost savings)
Downloads
The Guntamatic boilers have performed reliably, with little or no intervention, since they were commissioned and have provided a reliable, and renewable, source of heat for all of the users.
Overview
The Douglas Community Group undertook a redevelopment project to secure the future of St. Bride's for the next 100 years. It was an extensive redevelopment to renovate and reconfigure their community centre to better meet the community's needs. Until 16 years ago, the centre served as the local church hall and enjoyed the same stereotypical characteristics of many halls up and down the country.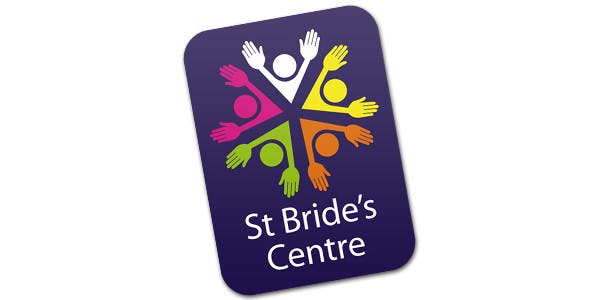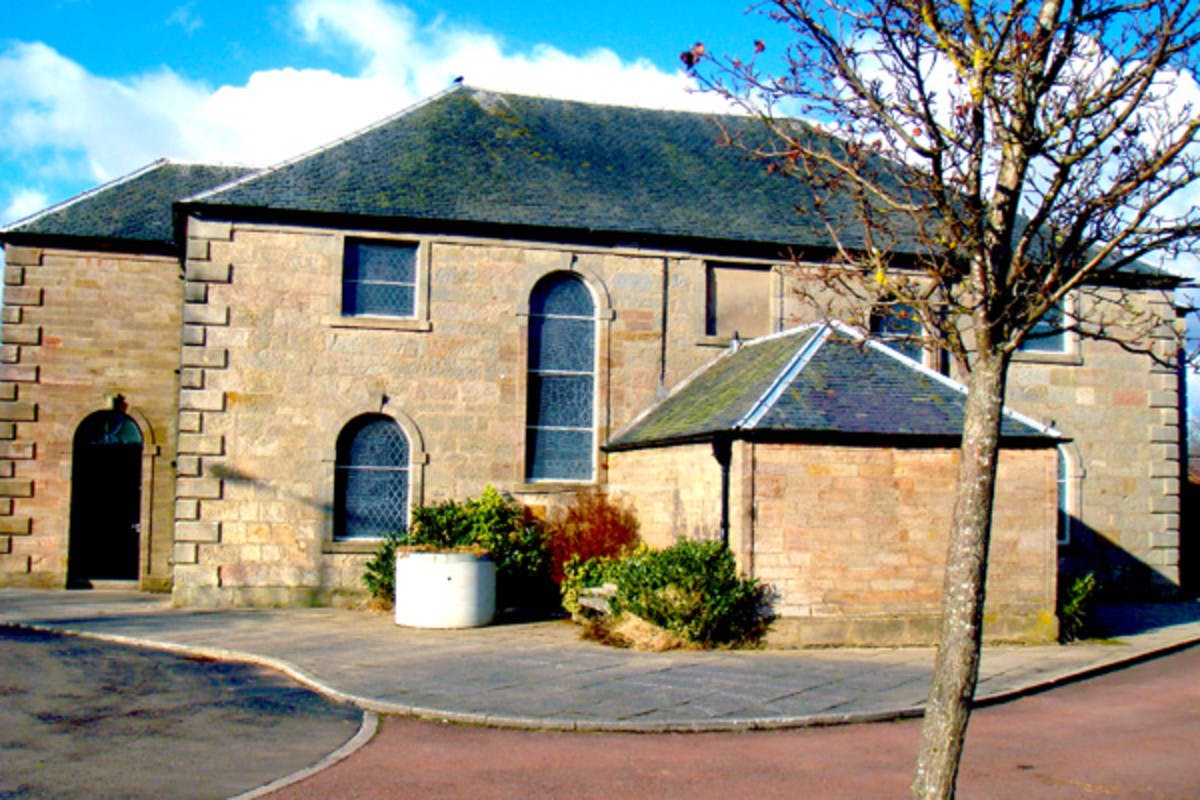 The challenge
The quaint building was erected in 1876 and so has its fair share of challenges. Some of these included leaky roofs, inadequate heating systems and various types and degree of rot and damp. That was until a team of enthusiastic volunteers got together and decided to transform the rather bleak facility into a bright, welcoming community centre and secured over £1.4 million of investment. The desire to reduce their dependency on oil as part of the project led them to look at renewable technologies to supply their heating needs.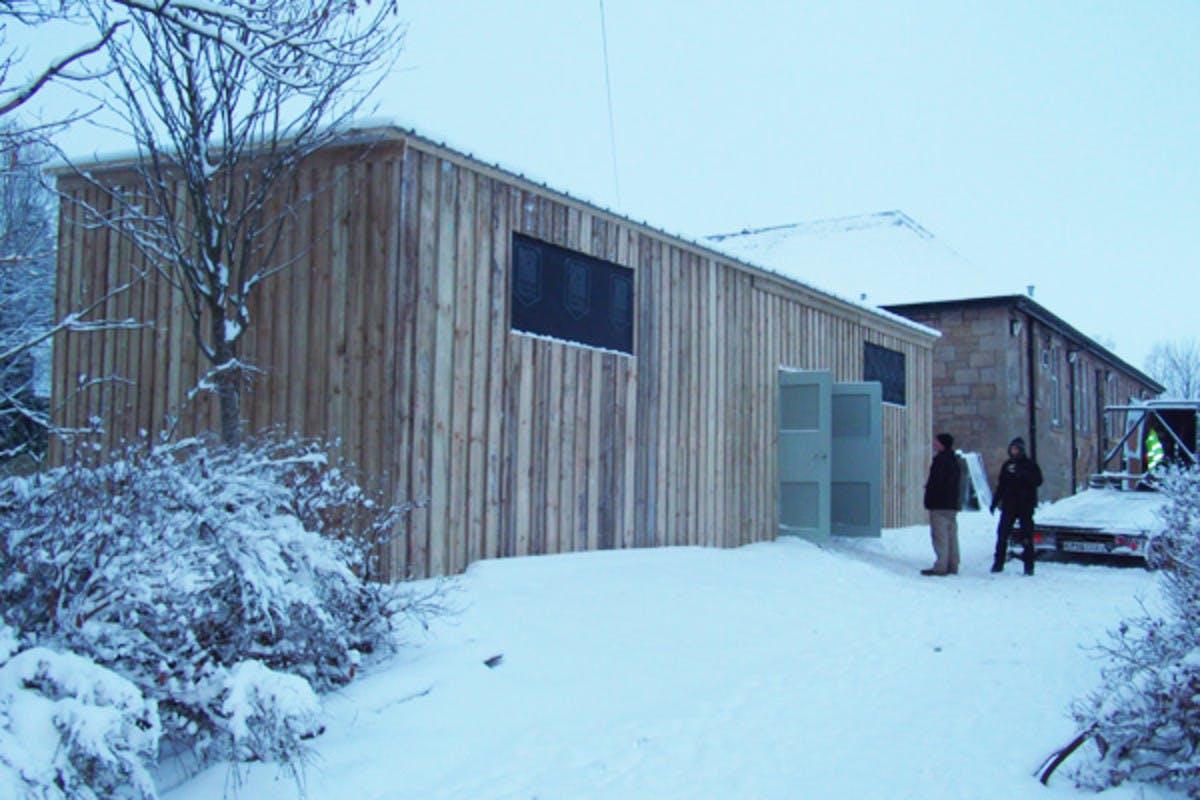 Our custom solution
The community group specified a biomass boiler district heating scheme connecting the community centre, bowling club and church. The system would be owned and managed by the community group and low cost heat would be provided to the bowling club and church. Once installed and commissioned, it would become Scotland's first community-owned and managed biomass district heating system.
Treco installed a top-of-the-range, fully automated,150kW Guntamatic Powerchip system. The boiler was supplied and installed in a new bespoke, high specification boiler house, including fuel stores. Treco also managed the trenching, underground pipework and all internal connections via heat exchangers to provide a full turnkey solution.
More details on this specific biomass boiler used on this installation can be found on the Guntamatic Powerchip page, with further details of our entire range available through the biomass boilers page.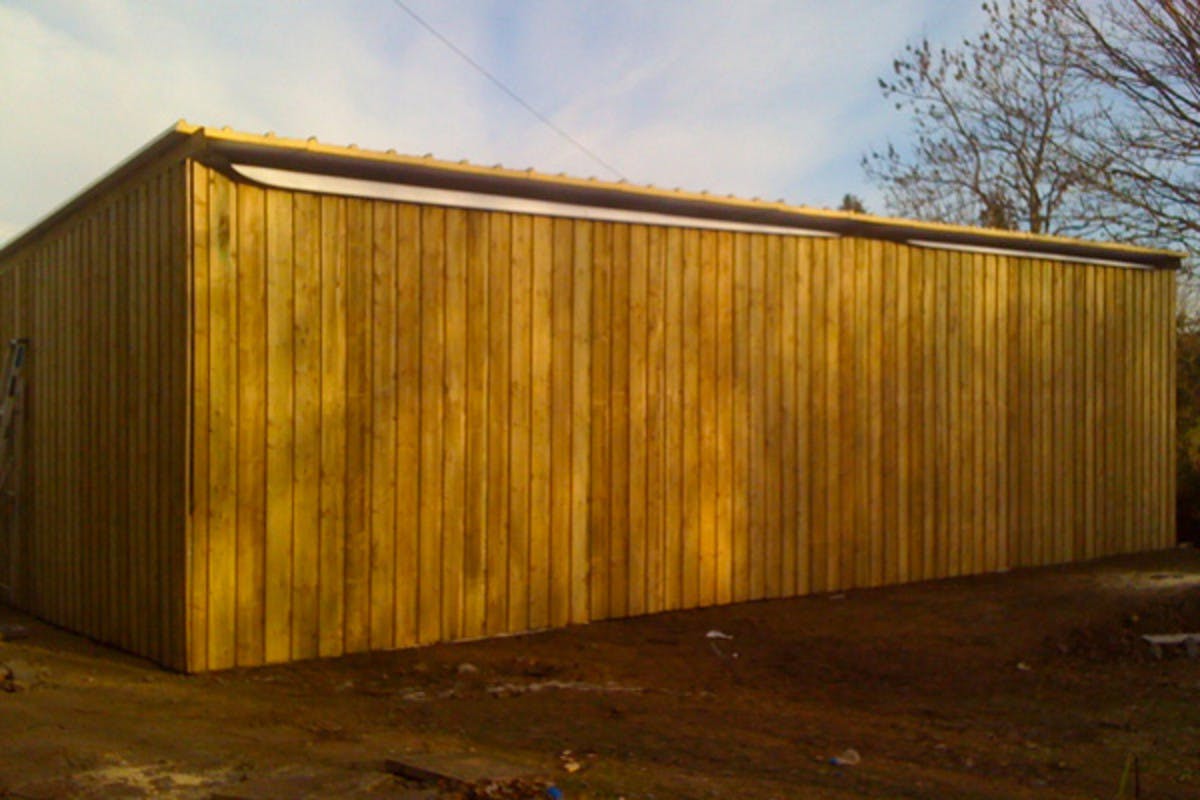 Project summary

Solution snapshot
Treco's complete installation, commissioning and maintenance service included:
Two cascaded, top-of-the-range, fully automated 75kW Guntamatic Powerchip biomass boilers with a maximum system output 150kW
A new bespoke, high-specification boiler house
5,000 litre thermal store
Multi-fuel – burns wood chips, wood pellets, cereals and miscanthus
Two fuel stores
Distribution pipework including internal connections to plate heat exchangers
Self-cleaning moving step grate system improves efficiency and allows the boiler to cope with a wide variation in fuel quality. It also means that the boiler can switch between fuel types via a touch screen control panel, without the need for engineering works.
Automated adjustment to variable heat loads; modulation from 30% to 100% output at 96% efficiency, reducing fuel consumption
Auto-ignition & de-ashing into a separate container
Combustion efficiency measured by lambda probe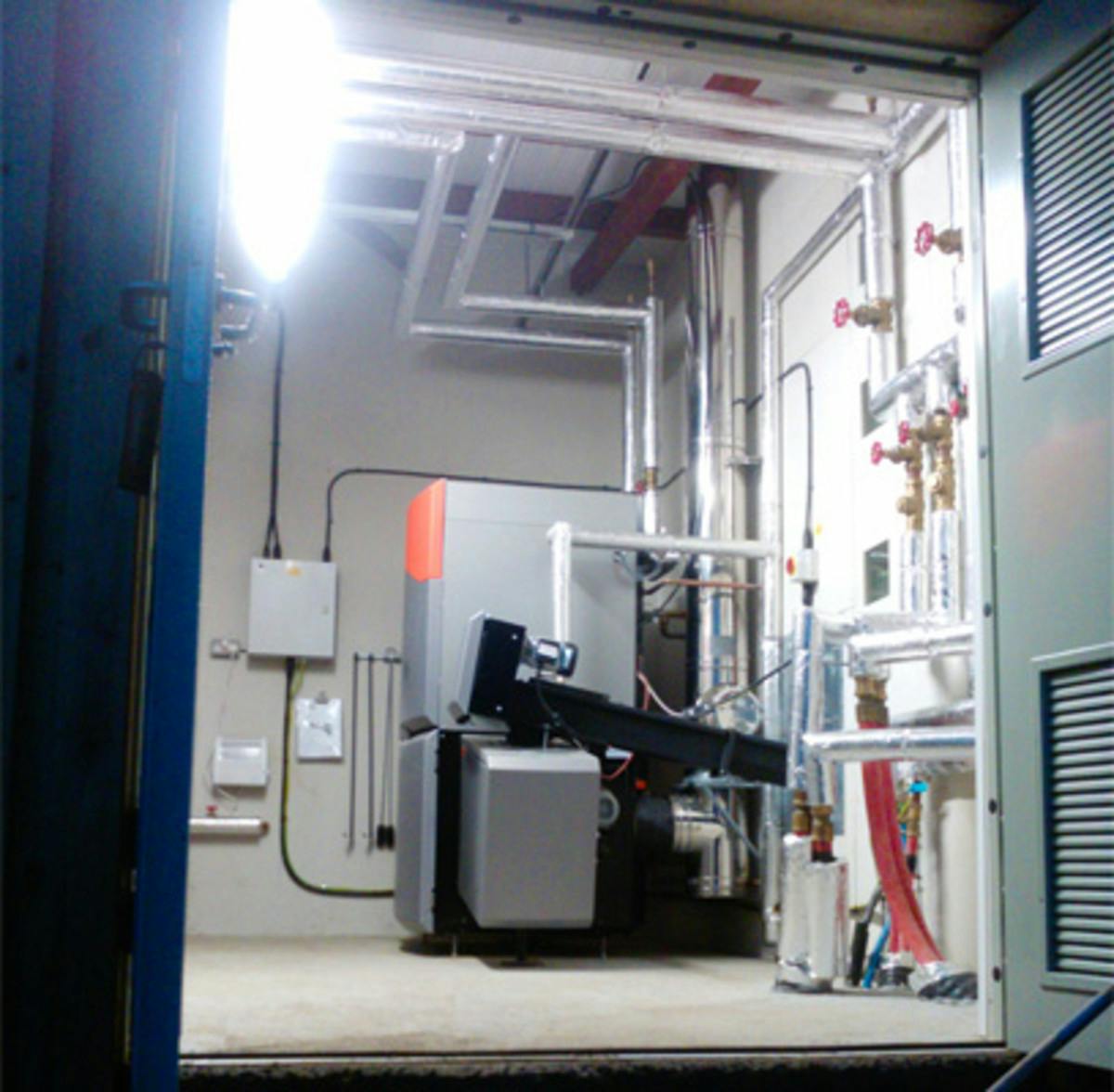 The incentive
A project of this size would gain upwards of £16,500 every year for 20 years, index linked to inflation.