Stride Treglown
​Award-winning architectural practice gains RHI accreditation for biomass heating system
Key Facts
Project included
Guntamatic 50kW Biocom boiler
1,000 litre thermal store
Fuel store in 5 tonne fuel silo
Fuel consumption
Approximately 13 tonnes of wood pellets per annum 
Fuel cost saving
Around 20%-40% vs heating oil 
CO₂ saving
Approximately 13 tonnes per annum
RHI payments
A project of this size would gain approximately £5,500 every year for 20 years, index linked to inflation
Total project cost
£45,000
ROI
5 years (RHI income & fuel cost saving)
Downloads
The Guntamatic Biocom boiler assisted us in developing an office building that is sustainable, renewable and cost effective. Being able to showcase renewable technologies is an added benefit and enables us to encourage clients towards green energy.
Overview
Stride Treglown is an award-winning architectural practice. Stride Treglown is an award-winning architectural practice. The new Cardiff office was designed to be carbon neutral, minimising energy consumption. Driven by this mission, they were on the lookout for some reliable renewable solutions.

The challenge
Our client also was keen to showcase the various possibilities offered by the latest renewable technologies, demonstrating how effective they can all be. Stride Treglown's mission of energy efficiency is aided by a highly insulated timber 'envelope' construction. Boasting a natural ventilation system, this encourages the circulation of fresh air.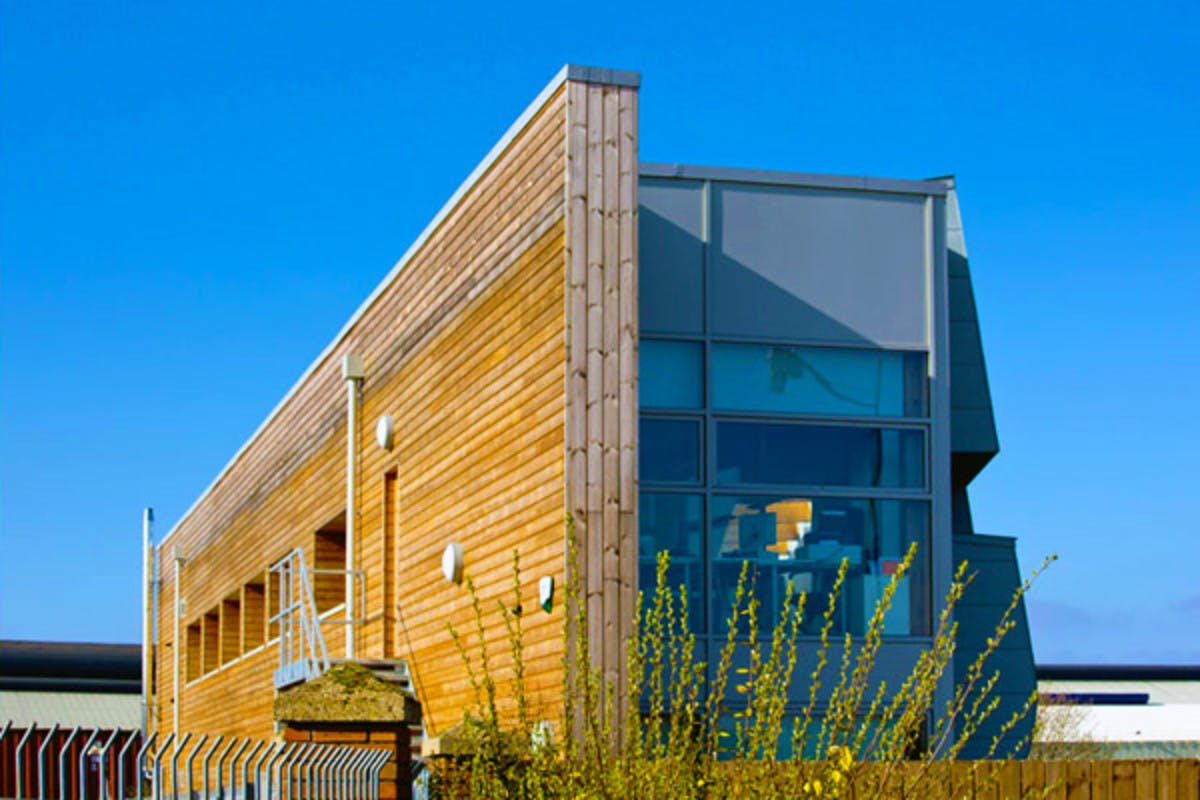 Our custom solution
Treco's complete installation, commissioning and maintenance service included:
A top-of-the-range, fully automated 50kW Guntamatic Biocom biomass boiler, with automatic ignition.
The boiler can burn wood pellets, miscanthus pellets or grain and the client's choice of fuel was wood pellets.
Electronic control panel, enabling the client to switch between fuel types.
1,000 litre thermal store.
5 tonne external fuel silo specified to minimise required space.
Integration with the heating system.
De-ashing into ash box.
Lambda probe control for optimum combustion.
Design of system compliant with RHI requirements.
Assistance with final RHI application including heating schematics.
Delivery, installation, commissioning, programming and end user training.
More details on this specific biomass boiler used on this installation can be found on the Guntamatic Biocom page, with further details of our entire range available through the biomass boilers page.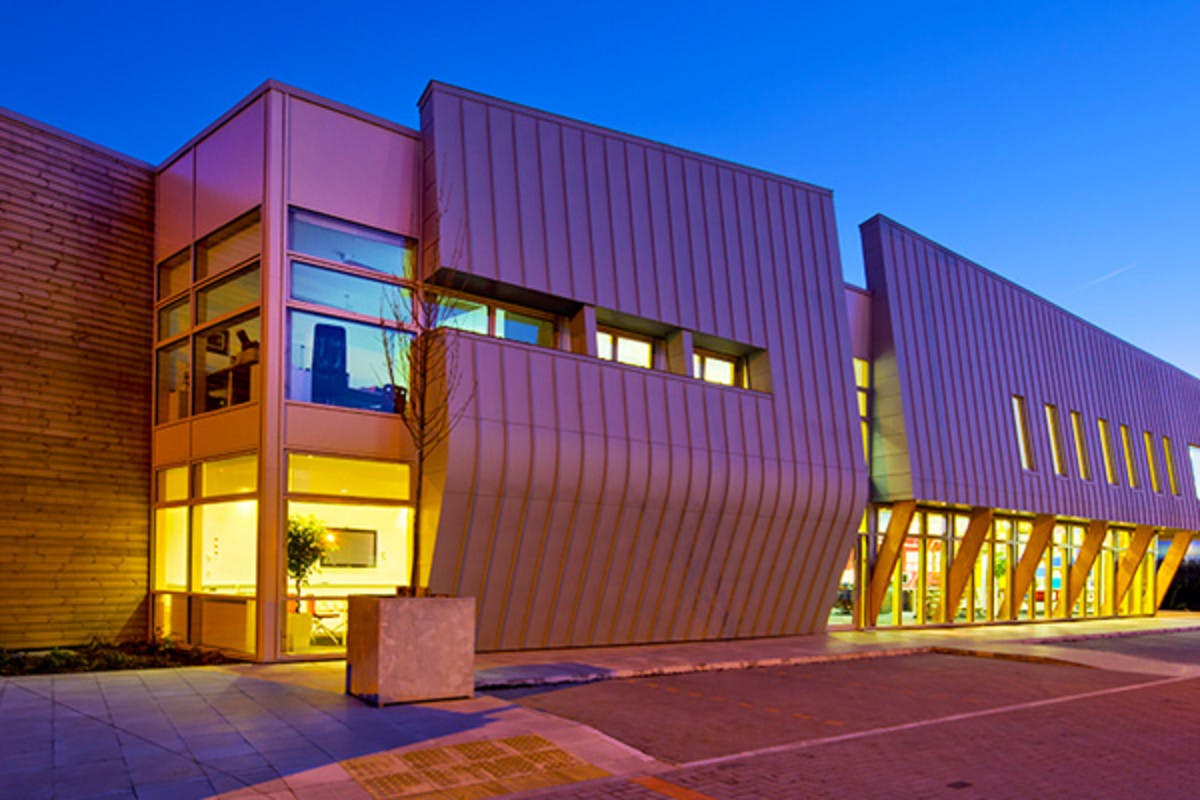 The result
The renewable technologies installed are successfully offsetting the building's overall CO₂ emissions.
The project achieved an Energy Performance Certificate rating of A+ and the building will be carbon neutral of 0kg CO₂/M2 per annum.
In October 2009, the project became the UK's first 'BREEAM Outstanding Office' development, gaining an 89.12% rating at design stage.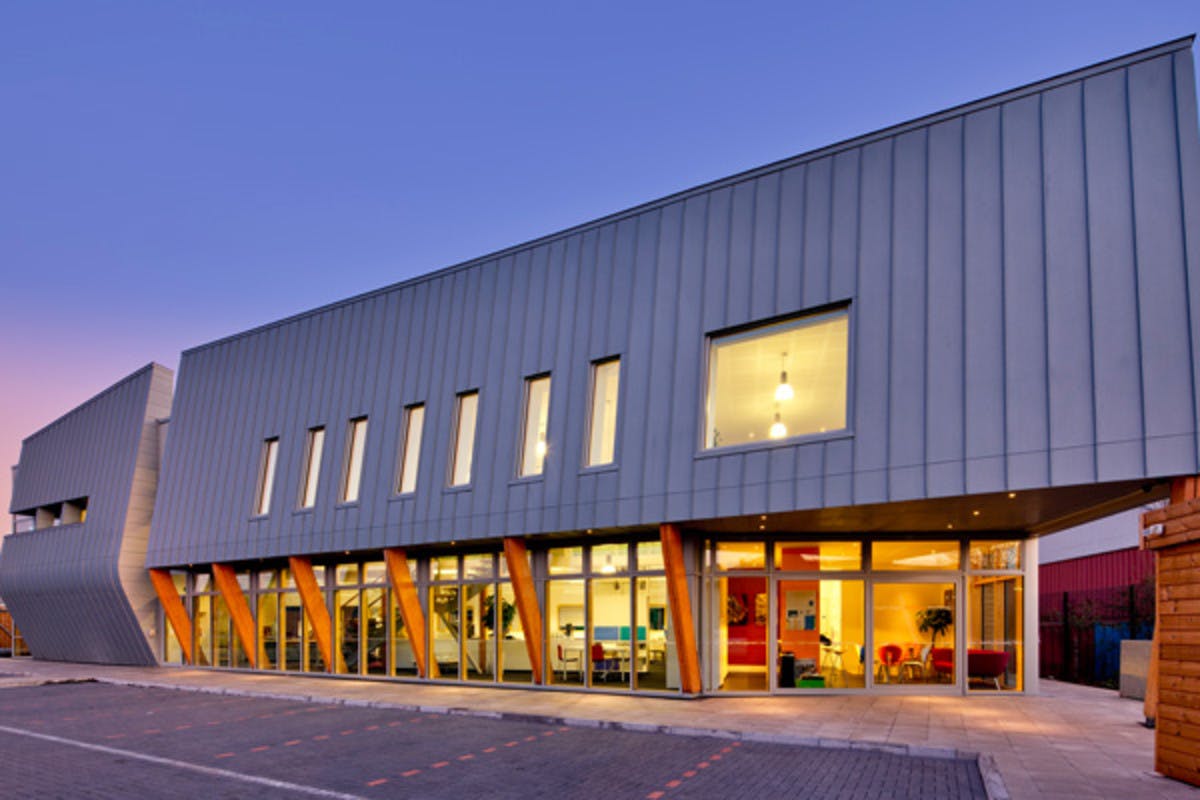 The incentive
A project of this size would gain upwards of £5,500 every year for 20 years, index linked to inflation and to gain a fuel cost saving versus oil of 20%-40%.
The fuel cost savings and RHI payments combined will deliver a payback on the capital cost of the equipment in about five years.