Tetley Tea
As part of the Tata Global Beverages sustainability agenda, a biomass solution was chosen for Tetley Tea's facilities
Key Facts
Location
Stockton on Tees, Durham
Project included
4 x biomass boilers forming 999kW biomass system housed in containerised plant room
4 x 5,000L accumulator tanks in a second containerised plant room
2 x 18 tonne pellet silos
Fuel consumption
270 tonnes per annum
Fuel cost saving
Wood pellets cost neutral with natural gas
CO₂ saving
Approximately 180 tonnes per annum vs main gas
RHI payments
A project of this size has the potential annual RHI payments of £67,000 index-linked for the 20-year lifetime of the RHI scheme
Total project cost
£400,000
Downloads
Treco worked diligently, safely and tirelessly in order to install the equipment in the minimum amount of time. The result, a fully functioning, on time, on budget and in specification biomass heating system. So much so that we once again are dealing with Treco as a preferred supplier to determine the feasibility of extending the biomass system to heat other parts of our building which were outside the original scope. Now that's confidence in a supplier!
Overview
Tata Global Beverages focusses on branded natural beverages — tea, coffee and water. With a long history and experience in the beverages market, and a heritage of innovation and development, the company has evolved from a predominantly domestic Indian tea farming entity to a marketing and brand-focussed global organisation.
Tata Global Beverages is the 2nd largest player in branded tea in the world. Our ambition is to expand our global footprint by entering new markets and fresh channels with our brands. We have a strong portfolio of brands, including Tata Tea, Tetley, Jemča, Vitax, Eight O'Clock Coffee, Himalayan, Grand Coffee and Joekels. Around 300 million servings of our products are consumed everyday, bringing many magical beverage moments to consumers across the world.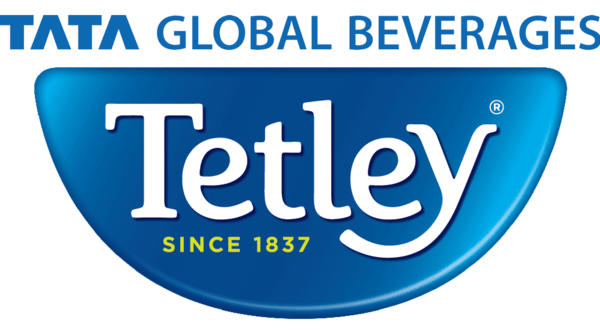 The challenge & our custom solution
Tetley's in house design brief was initially to search far and wide for a financially secure and sustainable, and ultimately renewable methods, of heating their vast plant warehouse. We first met with the team, headed up by Denise Graham at an ongoing project installation of ours, albeit a few years ago. At this stage the team from Tetley had a design brief that set out to essentially disprove the feasibility and functional use of renewable technologies, including CHP, horizontal & vertical ground source heat pumps and of course biomass. The directive was to remove fossil fuel dependency so gas CHP, for example, was never a consideration.
As each option was whittled away, we were left standing with two other competitors offering biomass solutions. However, and is often the case, they were very different proposals. Through diligence in design we were able to prove ourselves throughout the entire tender process to be the optimum choice for designer and installation company of, what we now know to be the 999kW containerised biomass pellet boiler system as installed.
Tetley operates on a huge scale and its stringent commercial targets were a major factor in proving viability. The fact that we operate in an industry with ever changing incentives made this as challenging as the installation itself. When capital funding was eventually granted, it was in no small part due to the working relationships we had forged through the previous months.
Our design had initially progressed on the basis of heat loss and usage assessments provided to Tetley by an external party. Our knowledge in design assisted here to rationalise this information and prove without doubt that the tendered system kW output requirement was in excess of real time need. This enabled us to provide cost savings and value improvements, well before the commencement of works.
More details on this specific biomass boiler used on this installation can be found on the Guntamatic Pro page, with further details of our entire range available through the biomass boilers page.
The work commenced
As soon as we were in contract, the actual deadlines were set in stone. We were able to hit the ground running with equipment procurement, as per the design structure already in place. Boilers were ordered, bespoke containerised housings were set in motion non proprietary fuel stores were procured, all in the knowledge that the system would operate seamlessly.
Our continual onsite meetings leading up to the biomass plant landing onsite enabled the minutiae of integration design to be fully confirmed. As we have had the plant room design planned to the last nut bolt & washer, the integration that followed suit was as seamless as we all could have hoped for. Shutdowns were planned to enable the biomass integration to be clean and concise.
Equipment on the whole was assembled at our HQ. Two independent containerised plant rooms were manufactured for us to then fit the full cascade of 4 x biomass boilers & 4 x 5,000L accumulator tanks that formed the 999kW biomass system.
We worked with Tetley to meet inspection deadlines. At each of the junctures, the client was satisfied by the quality and understanding of our works; we had initially altered certain Treco standards to suit Tetley's particular onsite material and specification requirements.
Once equipment was delivered to site, the fuel stores were delivered in place. Flues and supports were erected, followed by adjoining high level pipework that was connected. Then began a detailed and stringent factory acceptance process. We complied with all technical requirements throughout this process. The system has operated perfectly and, in most cases, exceeded the expectations of its operators.
Health & safety was at the very heart of this biomass installation. Our two companies, whilst from very different walks of life were able to work in unison from the outset, due to holding the same values on employee health & safety. There were no compromises in design, installation, quality of work or equipment and by all means, resulted in an overall safe working system.
Customer testimonial
As part of the Tata Global Beverages sustainability agenda, a project was initiated to investigate all the various options on how to heat the site using renewable energy. As the site's Technical Manager, I was tasked to lead this project.
This project started with a wide brief and as such, all options were considered such as Horizontal and Vertical Ground Source Heat Pump (GSHP,) Gasification, Combined Heat & Power and biomass. After detailed technical and financial considerations, biomass was deemed to be the best solution for our business so the process of tender with multiple biomass suppliers began.
Initially, multiple suppliers supplied information for a first screen and these were reviewed in detail for the first cut to be made of more suitable suppliers to partner with TGB for this project. The purchasing tender process continued in detail until there was a shortlist of biomass suppliers who were asked to quote against a very high specification. Out of all these suppliers, Treco remained the most consistently high standard across those in the process. It was important that the chosen supplier understood the technical, economical and ethical reasons behind TGB's ambition to move us further to meet our sustainability goals.
On completion of the tender process, which involved multiple site meetings, site visits to see equipment in situ, presentations, and the provision of detailed technical specifications to meet the tender brief, Treco were chosen as the TGB partner for installation of a 1MW biomass system. Treco waited patiently and diligently responding to the multiple changes, challenges and questions which were posed during the internal submission for capital funding process within TGB.
Throughout every stage of the process Treco were favoured by TGB as having the most flexibility and understanding of the needs of TGB and the what was required from the equipment. They consistently responded to the many technical changes to the project and dealt with some legal changes with a great deal of confidence and competence.
This project had its multiple challenges and Treco rose to each of those challenges in order to overcome them and yet stay within agreed budget and ever tightening deadlines. They gave the most confidence of a supplier who was familiar with the technical elements of the equipment but also, and crucially from a funding perspective, the ever changing feast which was the Governments Renewable Heat Incentive which changed multiple times during the whole process.
The equipment itself was installed in a professional manner and probably in the most challenging month of the year (Jan!) due to deadlines outside of either parties control. Treco worked diligently, safely and tirelessly in order to install the equipment in the minimum amount of time. The result, a fully functioning, on time, on budget and in specification biomass heating system. So much so that we once again are dealing with Treco as a preferred supplied to determine the feasibility of extending the biomass system to heat other parts of our building which were outside the original scope. Now that's confidence in a supplier!
Denise Graham BA (Hons) NEBOSH (Dip), Technical Manager
The incentive
A project of this size has the potential annual RHI payments of £66,947 index-linked for the 20-year lifetime of the RHI scheme.
Please note: To protect client confidentiality, any figures mentioned are based on the average of several typical projects of this size and all financial information is not specific to this project or case study. Current information on RHI payments is correct at the time of publication and should be used for guidance only, not to be considered a guarantee.