Earsham Hall in Norfolk has taken delivery of a containerised 198kW Guntamatic Biocom biomass boiler heating system which runs on ENPlus A1 or A2 wood pellets. This is the second biomass boiler project that Treco has installed at this site.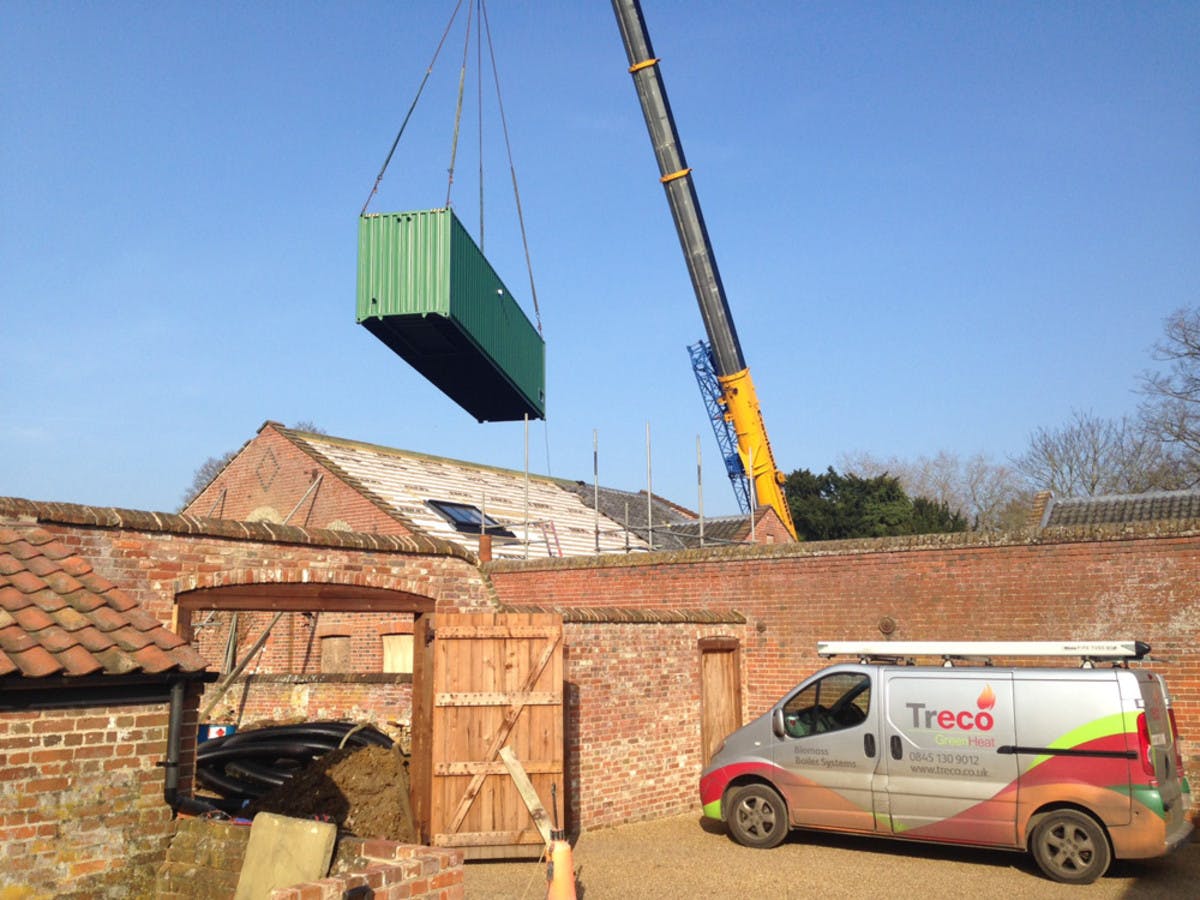 Fitted into a steel shipping container, the biomass boiler heating system comes complete with a 3,000-litre thermal store and a pre-fitted wood pellet fuel store and fuel delivery system. The expansion vessel, system pumps, all components and pipe work, pumps, valves, flues and electrical wiring are also fitted at Treco HQ along with lighting and can include single to three phase converters, where required. This means there is far less to do on site, compared to a normal installation.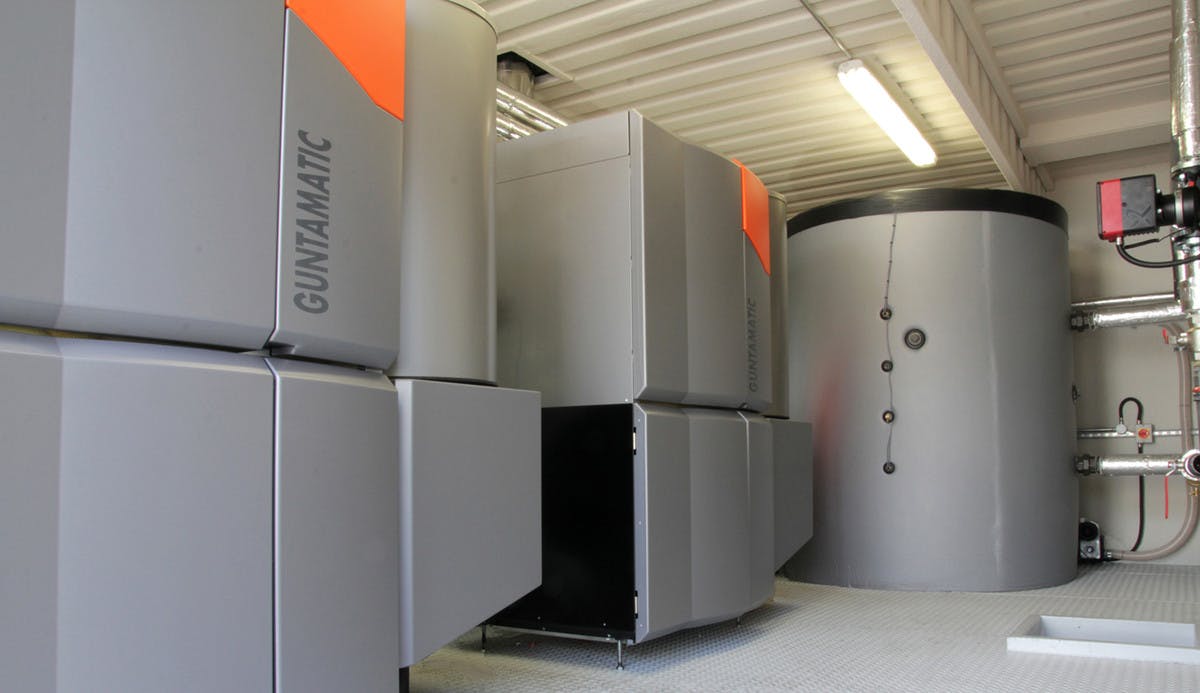 Treco's containers are built around a modular design and offer high structural strength and durability. They can be supplied just to contain a fuel store or just to house the boiler.
Heat meters can also be pre-configured compliant with RHI scheme requirements and installed ready to use. We can also supply a range of optional extras including external doors and sliding roof panels to enable fuel deliveries to be tipped directly inside.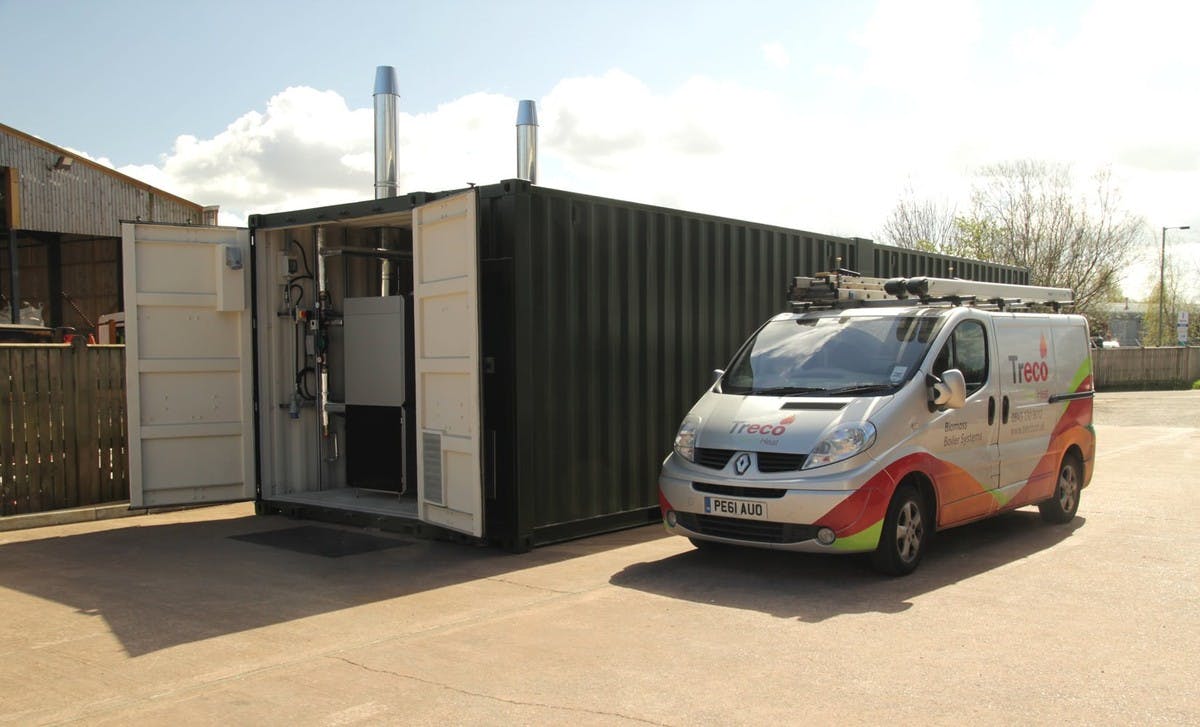 Alternatively, we can supply vacuum tubes for taking wood pellet deliveries or wood fuel can be contract chipped directly inside. Treco's containers can also be supplied with the internal space and external walls pre-painted with a range of colour options, with hard wearing 3mm checker plate floors.