A Treco installation at the Welsh Wildlife Centre in Pembrokeshire has been featured in the news.
The Cardigan-based Tivyside Advertiser has run a piece about a Treco installed 50kW Guntamatic Powerchip, replacing two 27kW LPG boilers, which were becoming expensive to maintain. The Welsh Wildlife Centre wanted to reduce their rising fossil fuel costs, reduce CO₂ emissions and be more environmentally friendly through the use of renewable heating.
The Centre also wanted to gain Renewable Heat Incentive (RHI) Payments, to reinvest into the Visitor Centre's long term future. The existing boiler room was too small to take both the boiler and the fuel store, so a novel containerised solution was adopted for the fuel store and the re-worked to incorporate the 50kW Guntamatic Powerchip boiler.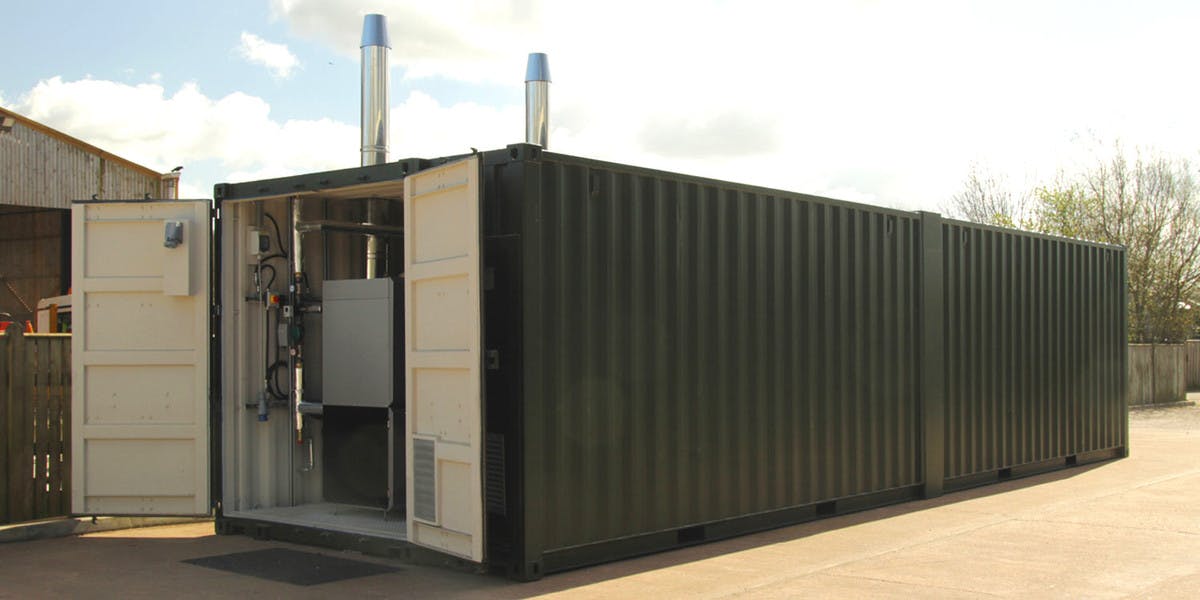 The system will run on locally sourced wood chips and the fuel store supplied pre-fitted into a shipping container minimised the installation time on site.
The Wildlife Trust of South and West Wales manages over 4,000 acres of the region's most precious wild places in the form of over 80 nature reserves. The Trust's award winning Welsh Wildlife Visitor Centre in Pembroke attracts over 25,000 visitors per annum.
"After much research and development and support from the Pembrokeshire Coast National Park's Sustainability Development Fund, I am extremely pleased to see the boiler up and running. To be able to utilise biomass from various nature reserve management regimes is a great step to becoming more sustainable as an organisation and promoting the use of renewable energy to the wider public," said Nathan Walton, Wildlife Trust Officer for Pembrokeshire and project manager for the installation of the boiler.