What logs are used in a biomass log boiler?
Logs for biomass fuel are typically 500mm in size and should be seasoned for between 1-2 years to ensure a moisture content of below 20%. Logs to be burned as biomass fuel are to be free from coatings and preservatives. Logs can be loaded directly into the log boiler without any other fuel handling process, like you would see with wood pellets or wood chip.
If owners have their own fuel supply then wood can be loaded directly into the log boiler as and when required. If logs need to be purchased in then it must be from an approved company on the Biomass Suppliers List (BSL) who will deliver the fuel to site. As well as the significant environmental benefits over heating with fossil fuel, logs are also much cheaper when purchasing in and will typically save you over 30 to 50%. Of course the fuel savings will be much higher if you are able to utilise your own woodland. More information on logs can be found in our fuel section of this website.
What are biomass log boilers and why choose one?
Logs are a popular choice of fuel for those who have access to a lot of woodland, but do not have the facilities or the desire to chip their own fuel. In the majority of cases log burner boilers achieve the greatest fuel savings as the fuel is usually sourced for free from the user's own land. Logs are manually loaded into the boiler, so day to day interaction is required. Log boilers suit sites where the owner has the time to load the boiler manually, sometimes a couple of times a day during the winter months.
Most modern log boilers will be over 90% efficient, sufficiently higher than conventional fossil fuel systems which will typically be 70 to 80% which helps add to the fuel savings. They are also far more environmentally friendly and can significantly reduce your carbon emissions in comparison to using a fossil fuel alternative for heating.
Along with the potential for fuel savings, having a log system can make you eligible for the the government's Renewable Heat Incentive (RHI) which pays you to generate renewable heat for 20 years. These two combined can typically see the capital expenditure for a project paid back in around 5 years, with large gains then seen over the remaining lifetime of the installation.
The range of log boilers Treco sell are the Guntamatic BMK and the Froling S1, Froling S3 and Froling S4.
More information about biomass boilers can be found on our Biomass Boiler page.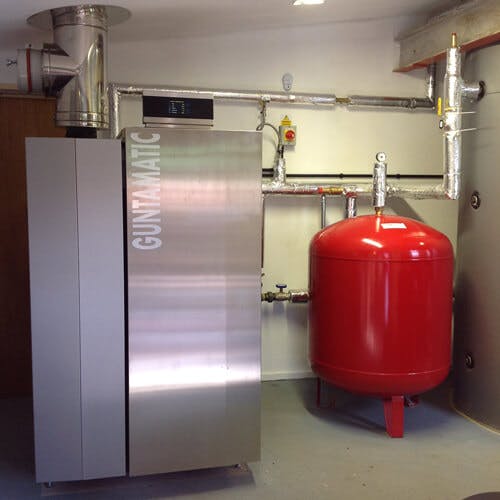 Guntamatic BMK
Log boiler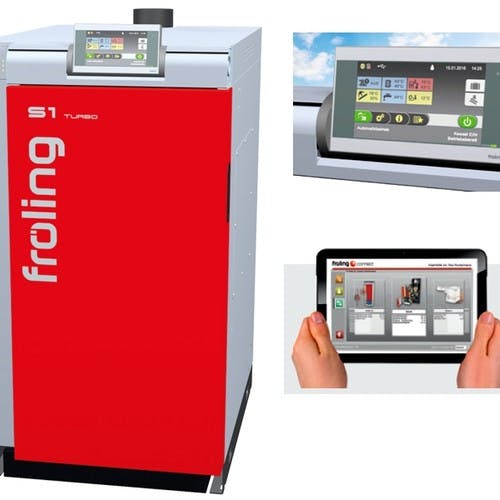 Froling S1
Log boiler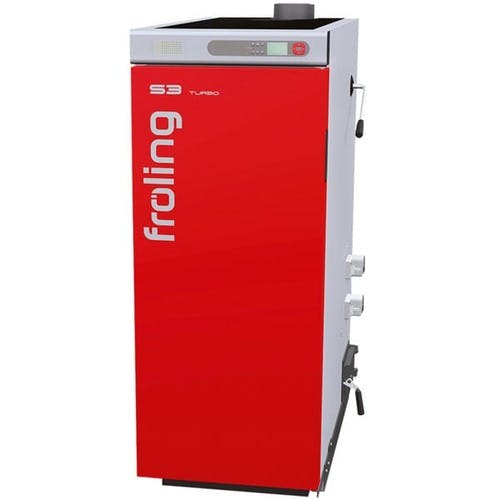 Froling S3
Log boiler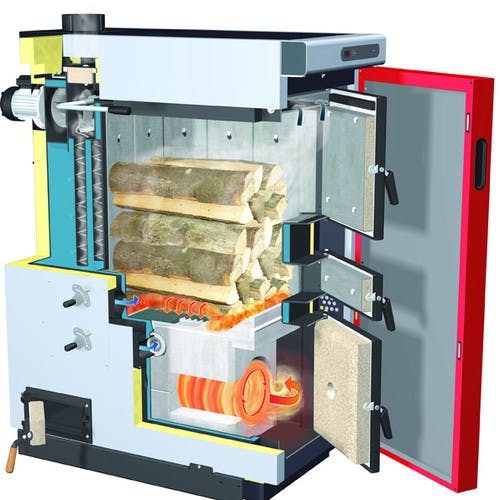 Froling S4 Boiler
Log boiler
Our installations
With over a decade in the industry we have a wealth of experience having installed hundreds of boilers ourselves, including log boilers, as well as supplying them to trade to other biomass boiler installers and supporting them with their design and installation work.