Froling Lambdamat
Froling's Lambdamat is a unique, fully automatic heating system for burning wood chips, shavings and pellets. It not only offers innovative combustion technology, but also a high level of convenience and operational reliability.
The Lambdamat offers pioneering wood heating technology to meet the highest demands. Technology that has been proven time and again has gone into the development of this product. State-of-the-art conveyor grate technology takes care of automatic rust cleaning and removal of ashes ensuring  essentially maintenance-free operation.
But convenience is not the only aspect in which the Lambdamat stands unmatched. The high temperature centrifugal chamber means high efficiency and clean, safe combustion. A complete concept leaving nothing to be desired!
Ranging from 320kW to 1MW, the special combustion chamber shape featured in the Froling Lambdamat Communal is ideal for burning damp fuel (up to 50% water content possible) and high bark content. The hydraulic conveyor grate continuously transports the fuel through the combustion chamber, ensuring that even heavy fuels are completely burned. Next to full loading by feed screws, this boiler technology can also be supplied with a hydraulic loading system.
Information on other systems in our range can be found on the biomass boilers page.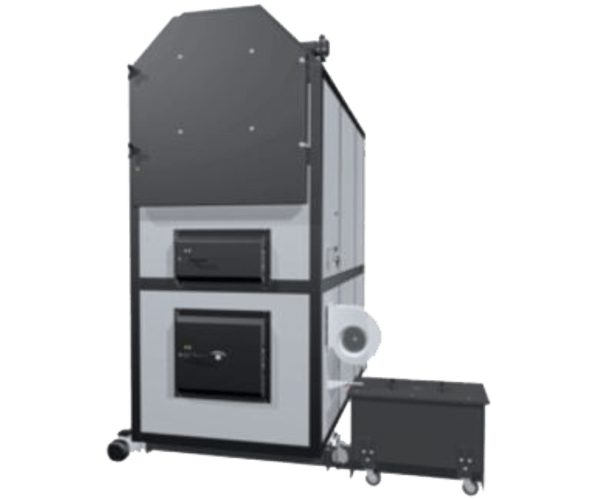 Innovative design, outstanding benefits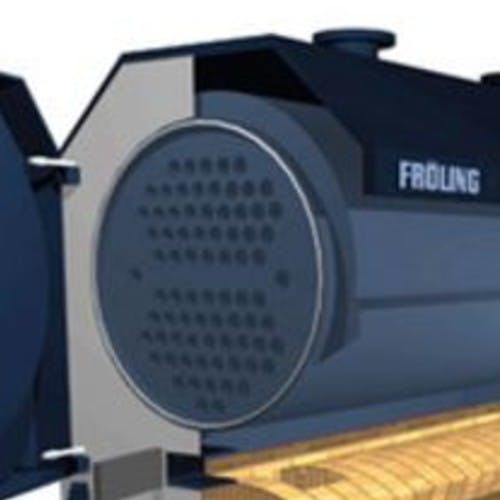 Multi-way heat exchanger
Benefits:
• Generously sized heat exchanger surfaces
• Large maintenance apertures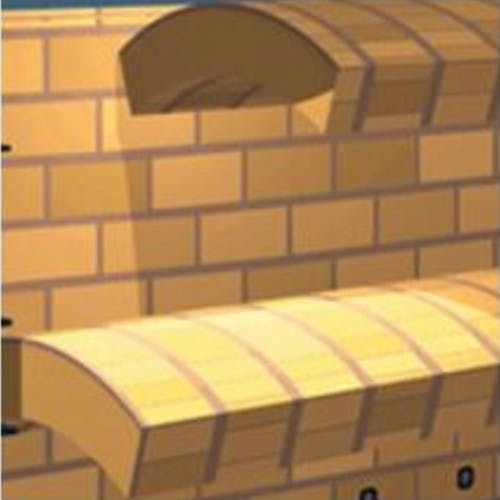 Twin-tunnel vault 
Benefits:
• Complete combustion of fuels with higher water content
• Multiple horizontal redirection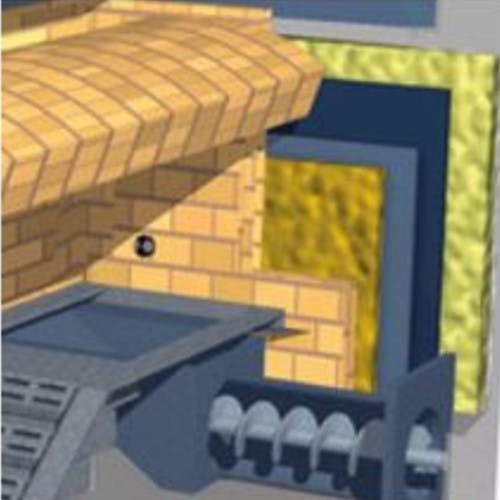 4-shell retort construction
Benefits:
• Highest possible efficiency
• Clean combustion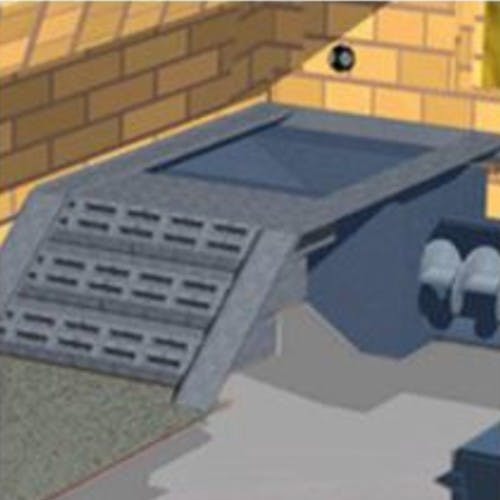 Moving feed grate with primary air intake
Benefits:
Automatic grate cleaning
Maintenance-free operation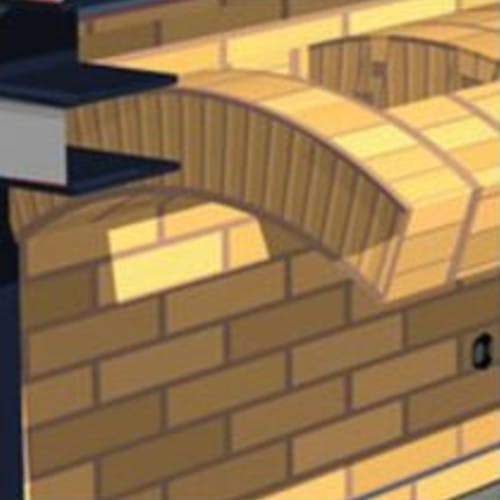 High-temperature chamber
Benefits:
• Large combustion zone
• Long combustion time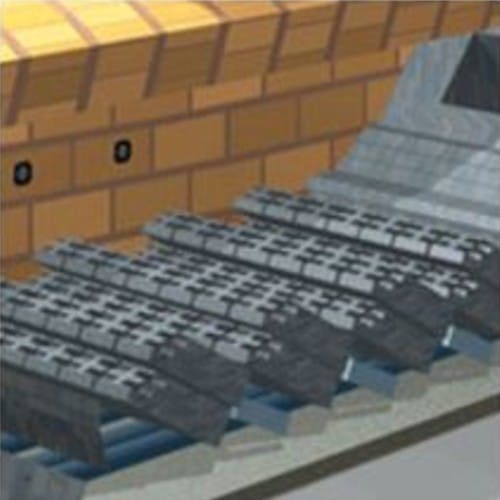 Hydraulically moved feed grate with primary air intake
Benefits:
• Constant fuel transport
• Complete combustion for difficult fuel qualities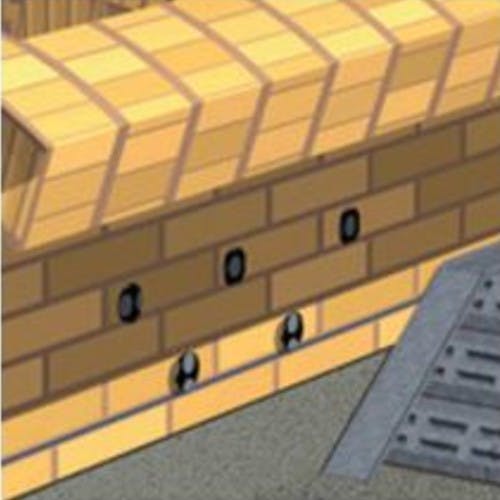 Secondary air intakes
Benefits:
• Ideal combustion
• Control of combustion temperature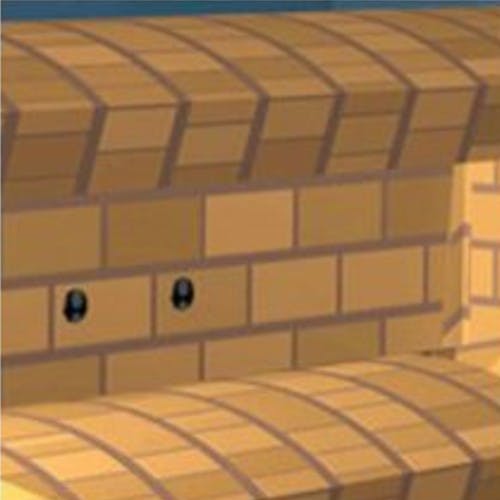 Tertiary air apertures 
Benefits:
• Higher efficiency
• Lower emissions
Features:
High efficiency up to 94.2%
Heat output range: 750kW-1500kW
High temperature combustion chamber with moving grate
No cinder build up
Low dust emissions
Combustion optimisation
Very low emissions
Automatic ash removal
Economical fuel consumption
Service-friendly sturdy design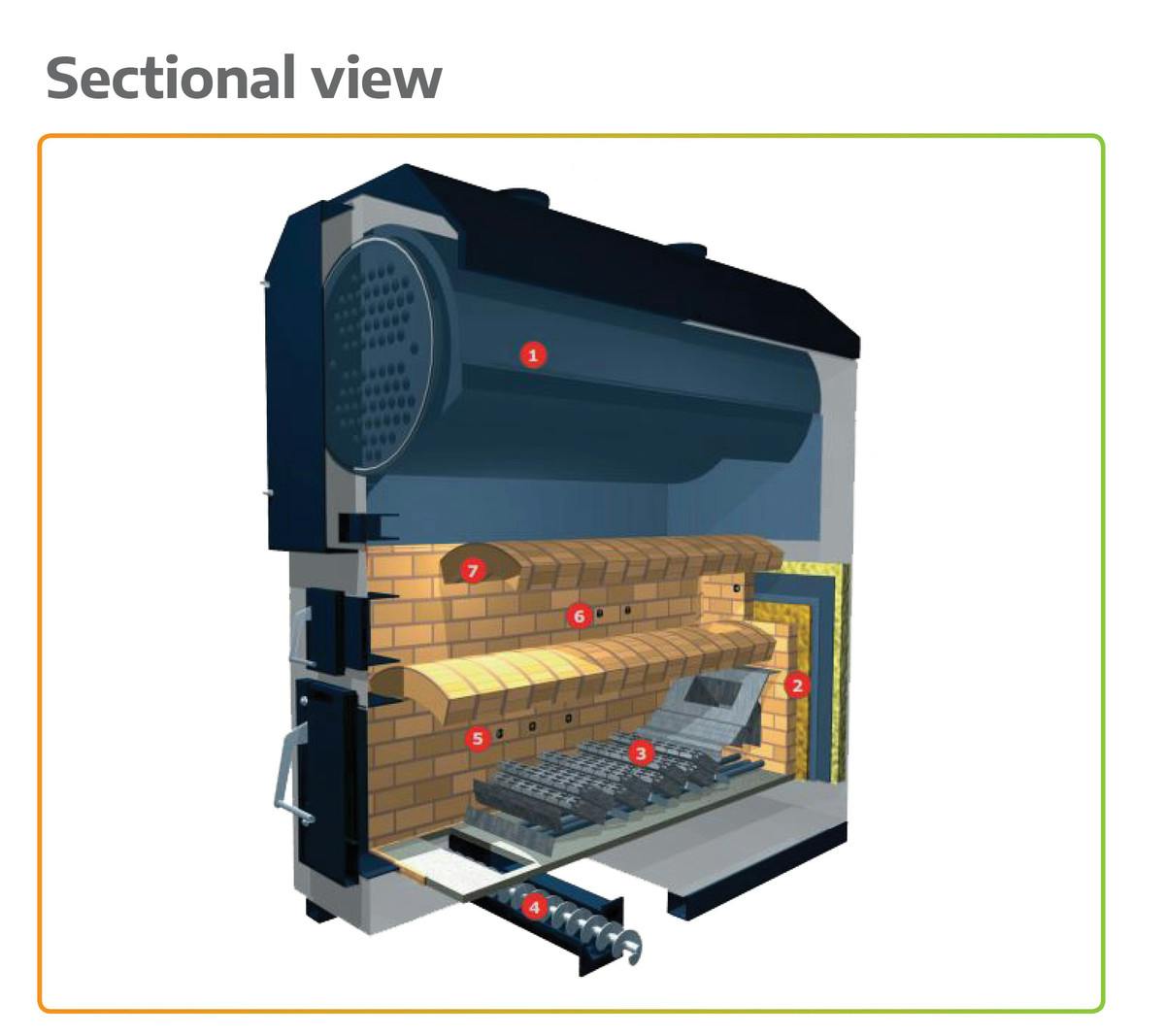 Heat exchanger
Multi-functional heat exchanger which features large heat exchanger surfaces. Convenient maintenance is ensured by large and easy to reach cleaning and maintenance openings.
Combustion chamber
Multi-layer high temperature combustion chamber for high efficiency and clean combustion.
Conveyor grate
The hydraulically operated conveyor grate with primary air intake system keeps the fuel moving continuously and ensures complete burn-out (even with heavy fuels).
Ash bin
Fully automatic ash removal.
Secondary air openings
The secondary air openings ensure optimum combustion and a complete burn-out.
Tertiary air vents
Tertiary air vents for increased efficiency during combustion. The fully controlled flue gas re-circulation AGR (optional) optimises burning (output, emissions etc.) with particularly demanding fuels.
Double tunnel vault
The double tunnel vault guarantees the optimum burn-out of fuels with a high water content.
Browse through our product range
As the importers and distributors of two of the largest Austrian biomass boiler manufacturers, there's an extensive range of systems we can offer. We pride ourselves on providing the most appropriate system for your project and will source other systems if necessary. When we need single systems above 1.5MW in size, or WID/IED boiler suitable for burning Grade C hazardous wood waste, we would look to other manufacturers such as Uniconfort. Browse through our product range or give us a call to discuss your requirements and our team will be able to hand-pick the best biomass boiler for your project.
Unsure which biomass boiler would suit your project?
Call us today for the best solution