Guntamatic PRO
There are many features and benefits of a Guntamatic PRO 175kW-1MW biomass boiler.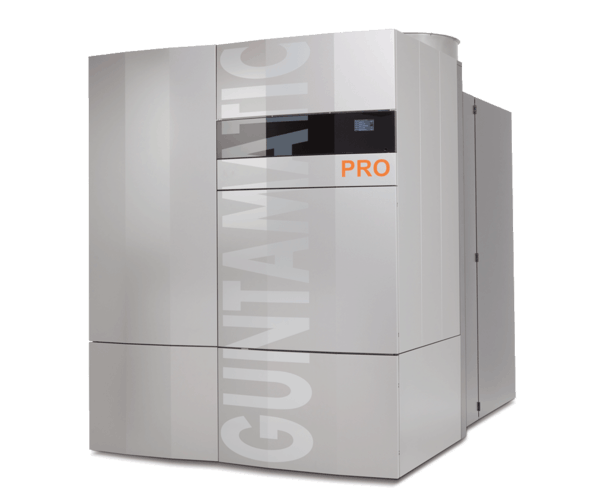 Highly efficient combustion
Fuel is gasified with a staged supply of primary air under ideal ember bed temperature conditions. The amount of combustion air and fuel charge is regulated by means of a lambda probe, so that the system achieves an optimum level of efficiency. The system is able to achieve up to 94% efficiency with an output of 26%-100%. This ultimately leads to reduced fuel consumption, more heat for your money and a more complete burn. The released combustion gases are cleanly converted into thermal energy by mixing them with secondary air in a large rotating combustion zone at a temperature of around 1300°C. The well proven cupola design enables a perfect burnout and long dwell times.
Pioneering control
Operating the PRO industrial system is especially easy thanks to the well thought out and user friendly touch-screen interface. All settings and scans of system data can be made in just a few steps.
Modular design
Every section of the PRO industrial system can be handled by means of a pallet truck. Its assembly is perfectly straightforward. There are no long-winded assembly and installation steps to undertake.
Flexible application options
Apart from their safety and economy, PRO systems offer further advantages, such as their flexible discharge solutions and the option of heating with a choice of biomass fuel – wood pellets and wood chips.
Durable quality
In order to ensure that our appliances meet our high quality aspirations and those of our demanding customers, Guntamatic manufactures them completely and exclusively, using the best possible materials in its state-of-the-art Austrian factory.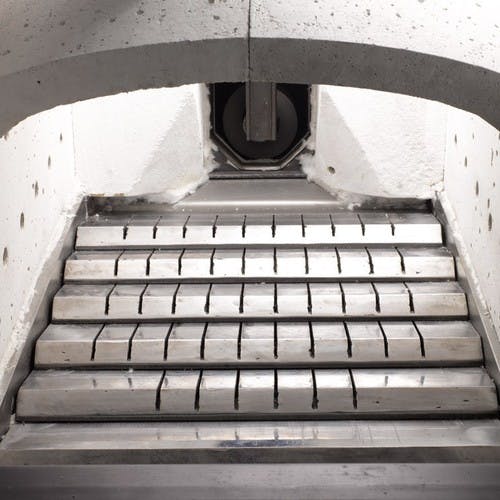 Industrial step grate technology
Self-cleaning step grates allow users to set the ember bed height and boiler output subject to demand and relevant fuel, without risking slag forming inside the boiler. The moving step grate keeps the primary air slots clean, ensures optimum combustion and also that ash is correctly discharged.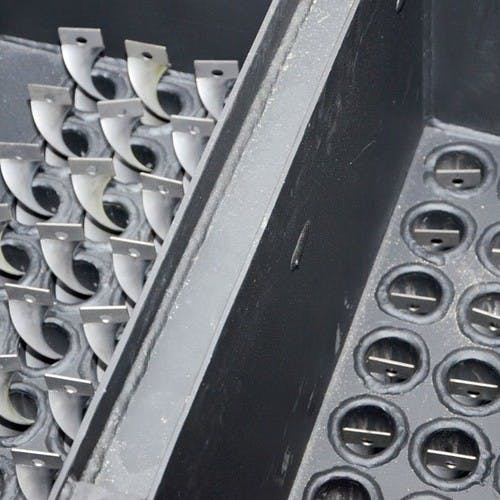 High grade components
In cleaning mode, the turbulators inside the vertically-arranged heat exchangers move up and down. This prevents deposits that reduce efficiency and consistently safeguards low flue gas losses. This feature also ensures that the boilers can operate for exceptionally long periods without requiring servicing or cleaning. All critical zones inside the boiler are cleaned automatically.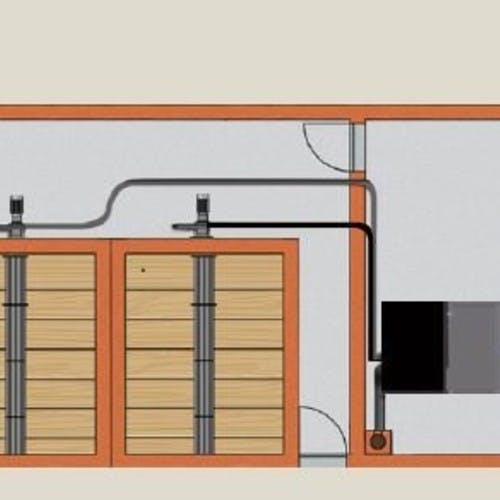 Highest operational reliability
Two discharge screw conveyors, operating independently of each other, guarantee the redundant and reliable pellet discharge from the storage room. Precise dosing, in conjunction with a specially developed industrial vacuum turbine, ensures totally reliable transportation into the 500 litre cyclone hopper. Pellets enter the combustion chamber via a pellet sluice that completely prevents any back-burning or back-smouldering.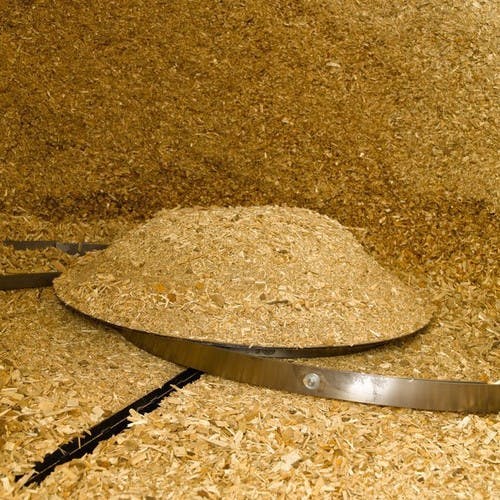 Efficient technology
PRO fuel discharge systems feature highly efficient helical geared motors with up to 92% or higher gear efficiency, made in series and proven in large numbers. Progressive screw conveyor technology, optimised sprung arm agitators and trough geometry plus a programmed overload monitor safeguard efficiency and operational reliability for standard wood chips G30 and G50.
Features:
Ecologically sound and highly efficient: up to 94% efficiency
Industrial step grate technology for regulated ember bed temperature
Extremely large self-cleaning heat exchanger in proven cupola design
Long operating cycles without service or cleaning
Modular design for the highest operational reliability
Standard industrial product for quick availability
Clever safety concept with protection against back burning and temperature monitoring of the fuel store
Excellent quality and components tested several times
First class spare parts service from our own production
Large LED operating display
Straightforward operation thanks to user-centred touchscreen interface design
External access via PC or mobile (option)
Automatic ash discharge with moveable ash box or fully automatic vacuum ash discharge into a 200 litre drum (option)
Modular construction for easy handling and installation
First class spare parts supply resulting from series production in house
Fault menu and separate component tests make analysis and service easier
Optimum accessibility for service and maintenance
Information on other systems in our range can be found on the biomass boilers page.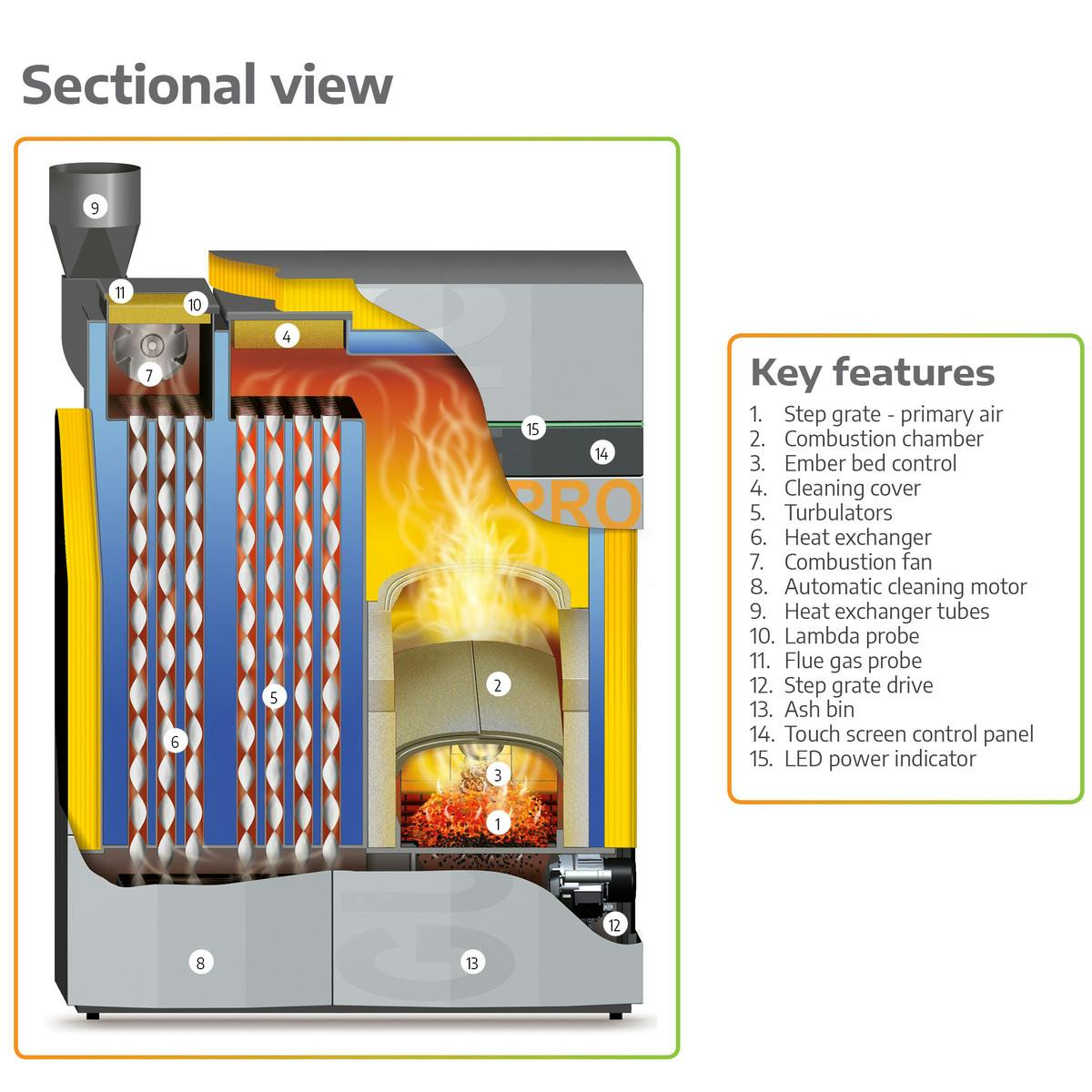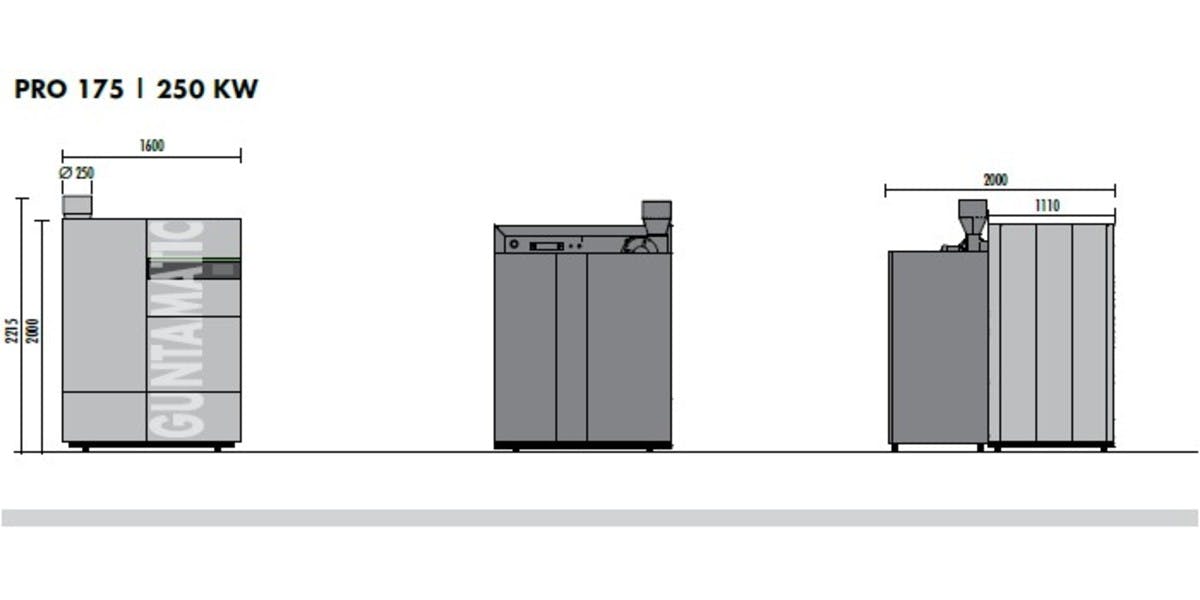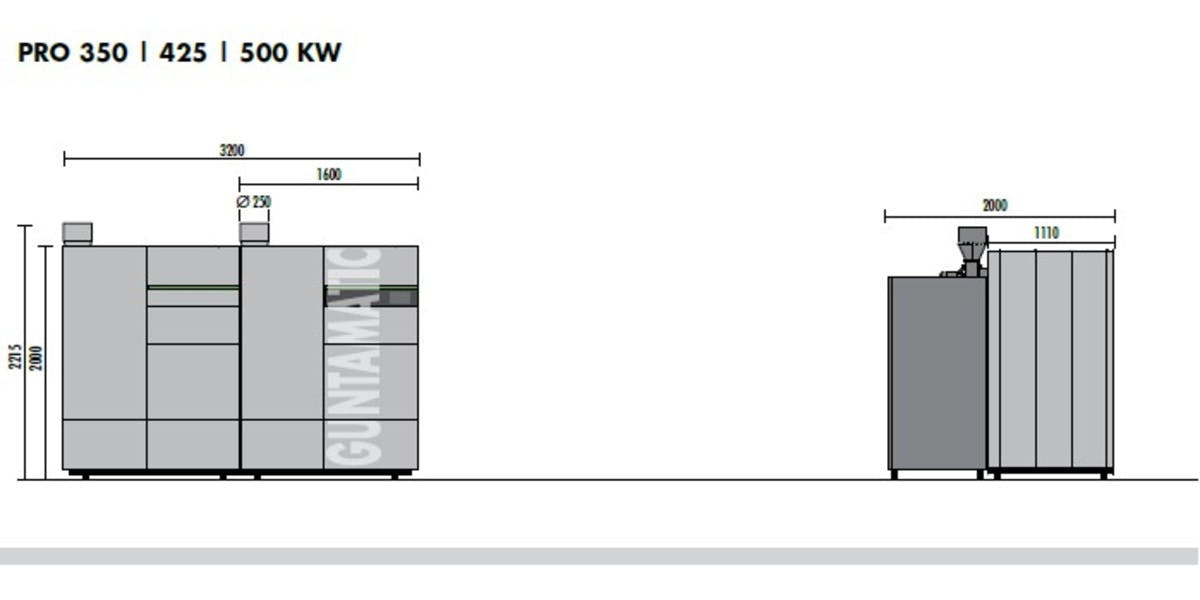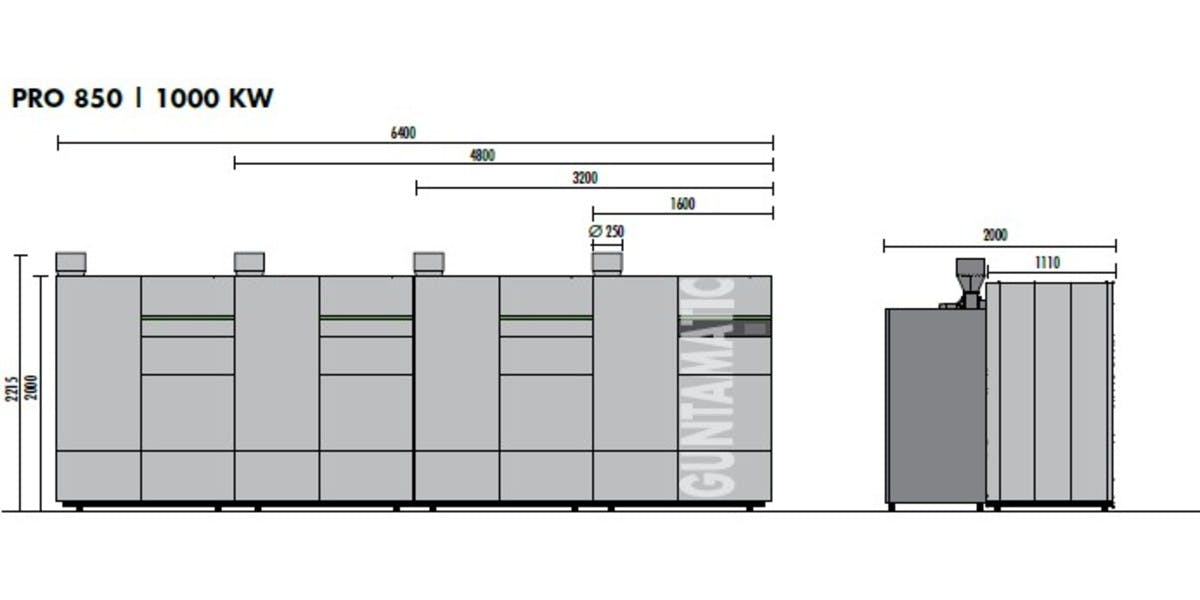 Browse through our product range
As the importers and distributors of two of the largest Austrian biomass boiler manufacturers, there's an extensive range of systems we can offer. We pride ourselves on providing the most appropriate system for your project and will source other systems if necessary. When we need single systems above 1.5MW in size, or WID/IED boiler suitable for burning Grade C hazardous wood waste, we would look to other manufacturers such as Uniconfort. Browse through our product range or give us a call to discuss your requirements and our team will be able to hand-pick the best biomass boiler for your project.
Unsure which biomass boiler would suit your project?
Call us today for the best solution